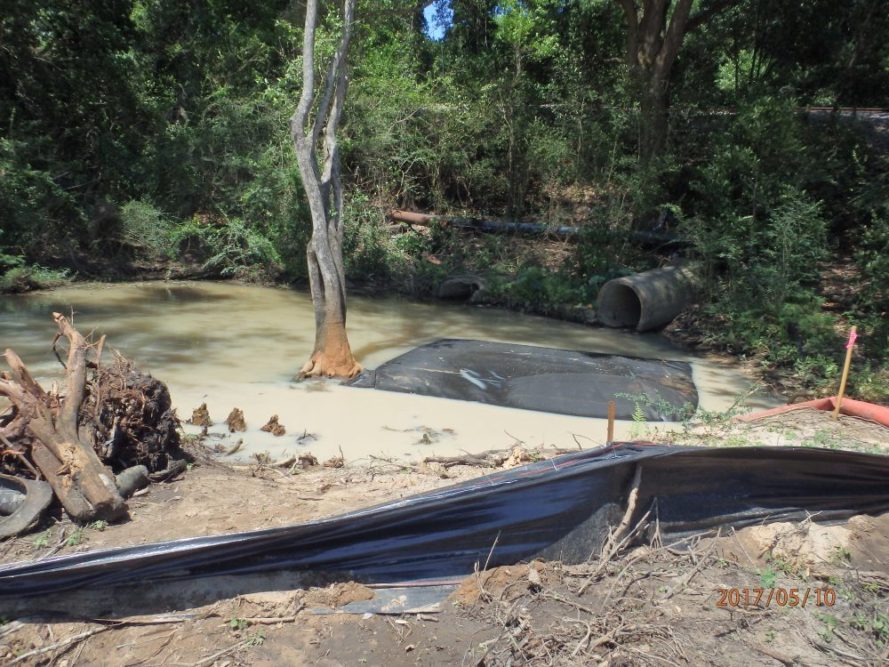 By Duwayne Escobedo
INWEEKLY
The Florida Department of Environmental Protection has found that construction on the Bill Gregory Park stormwater pond near the corner of Navy Boulevard and W Street is polluting Bayou Chico.
DEP received a complaint from Bayou Chico resident Chris Harris on May 10 and sent one of its inspectors to investigate the white turbid water discharge that day. Samples from several bayou locations "exceeded the surface water quality criteria," DEP said.
In addition, DEP inspected the site and discovered a lack of BMP's, which include poor silt fence maintenance, un-stabilized soil throughout the site, improper dewatering pump filter bag placement that was located in a creek and not on a proper pad, and no temporary retention basins.
 
DEP was informed by Pensacola officials of a second discharge over this past weekend.
DEP met with the contractor onsite today to further address the compliance issues and will continue to closely monitor the situation, reported Brandy Smith, DEP Northwest Florida external affairs manager.
The state environmental agency did send an email Thursday to the contractor, Pensacola and Escambia County detailing its findings and compliance concerns.  
This is the second City of Pensacola stormwater project that has been investigated by DEP since the first of the year. Last January, DEP cited the City and its contractor for several violations at the Government Street/Corrine Jones Stormwater project. Read more 1 and 2.