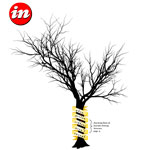 A year agp, I wrote about the alarming rate of suicides among our military – "When Yellow Ribbons Aren't Enough." The problem hasn't gone away. It may be getting worse.
The Daily Mail reports that as many as 38 U.S. service members killed themselves in July, making it the worst month for suicides among both active- and non-active-duty soldiers since the Army began releasing statistics in 2009. Of all the soldiers who took their own lives last month, 26 were currently serving in the military.
The Marine Corps had eight suicides in July, up from six in June. The July figure was its highest monthly total of 2012 and pushed its total for the year so far to 32 – equal to the Marines' total for all of 2011.
The Air Force said it had six in July, compared with two in June.
The Navy had four in July but its June figure was not immediately available.
Read more.