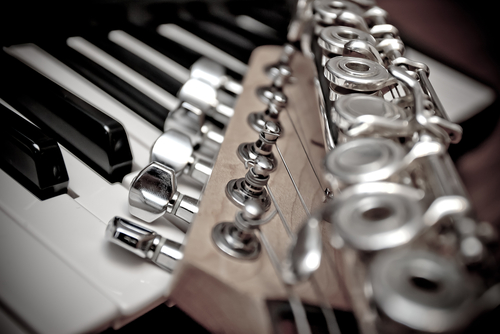 The City of Milton Parks and Recreation Department, is releasing an all-star lineup for this fall. This season will feature 8 awesome concerts starting Sept. 8th with The Bay Bridge Band returning to the South Willing St. stage.
This year Bands is proud to feature four new bands– Moderate Chop (Sept. 22nd), The Southern Fried Band (Oct. 6th) who was the community selection on Facebook, Swing Town (Oct. 20th), and Bad JuJu (Oct. 27th).
All concerts will be held on South Willing Street in downtown Milton. The concerts start at 7 p.m. and end at 9 p.m. Attendees are encouraged to bring lawn chairs and/or blankets to the event area.
You are invited to follow the City of Milton and this event along with several others on its Facebook page – https://www.facebook.com/BandsOnTheBlackwater. This page features updates on the bands, photos from previous concerts, and a lot of great information.
Don't forget to check out our website for information regarding all city sports and activities at www.ci.milton.fl.us or contact the Guy Thompson Community Center at 983-5466.
Bands on the Blackwater Schedule Fall Schedule
Sept. 8 – Bay Bridge Band – Spanning the generations of music from the 60's, 70's and 80's; the Bay Bridge Band features a full horn section, as they entertain you with music from Chicago, Blood Sweat and Tears, Van Morrison, The Doobie Brothers and others.
Sept. 15 – The Dusty Sanderson Band – Get ready to put some drive in your country with this awesome three piece band; that will feature today's country hits for an awesome night of music.
Sept. 22 – Moderate Chop – Get ready for a blend of blues and rock with this band from Pensacola. All members come from different musical backgrounds creating a melting pot of great sound.
Sept. 29 – Oliver's Twist – The best way to describe this band is a Motown revival with a special twist. Come on out and get twisted by this awesome band from Milton.
Oct. 6 – The Southern Fried Band – This band, the Facebook community winner, will bring their special Southern Rock sound to the stage along the Blackwater River.
Oct. 13 – The Blenders – Take your favorite 70's and 80's rock songs and mix in a heaping helping of soul and you have a night you will never forget with this awesome Pensacola based band.
Oct. 20 – Swing Town – This Steve Miller Tribute Band plays the classics, but also takes you on a tour of classic rock from the past.
Oct. 27 – Bad JuJu – Get ready for the JuJu with this blues/rock band that also plays everything in between.
.