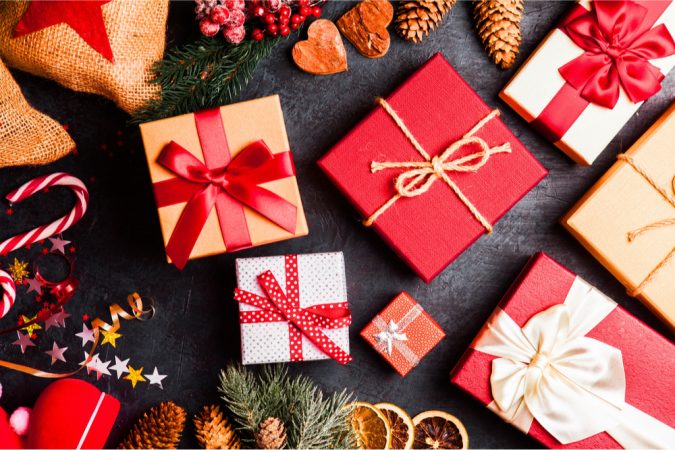 As isolation continues to impact local seniors, Home Instead of Pensacola renews the important Be a Santa to a Senior program promising another season of holiday cheer.
Be A Santa to a Senior® supports older adults who may be overlooked, isolated or alone during the holiday season. This is the 17th year for the local program that gives back to older adults and reminds them they are cherished by our community. The gifts collected, which are often necessity items such as toiletries, clothing and blankets, make a big impact and help area seniors combat the holiday blues.
"We've all experienced feelings of loneliness during the pandemic, and seniors are at a particularly high risk for isolation," said Stacy Robello, owner of the Home Instead office serving Greater Pensacola, including Escambia and Santa Rosa counties. "Be a Santa to a Senior shows the older adults in our community that they are valued and thought of during the holidays."
This year, the Home Instead office will be working with the Council on Aging of West Florida, the Northwest Florida Area Agency on Aging and Rosewood Manor to provide gifts to approximately 1,500 seniors in the area.
How to get Involved
Members of the community can visit BeASantatoaSenior.com and enter their zip code to view Wish Lists for local seniors on Amazon Business through December 20. A personalized greeting can be included with the gift which will be shipped to be safely delivered to the senior.
Individuals can visit one of the participating locations listed below and look for the Be a Santa to a Senior tree on display through December 20. Each tree will be decorated with ornaments featuring seniors' first names and gift suggestions. Holiday shoppers can choose an ornament, buy the requested gift, and return it to the location in a gift bag with the ornament attached.
Home Instead will collect monetary donations and retailer gift cards to purchase gifts which will be delivered to seniors who might otherwise be overlooked this year. Donations can be made through Home Instead Charities at https://www.beasantatoasenior.com/holiday-donation or mailed to Home Instead Charities at 13323 California St. Omaha, NE 68154. Donations to "Home Instead Charities" can also be mailed to Home Instead at 817 N Palafox St., Pensacola, FL 32501.
"A small act of kindness can make a big difference. And a heartfelt gift brightens the lives of older adults who may feel alone during the season," said Robello. "Finding ways to care and support one another is important now more than ever and we are grateful for the community's involvement every year."