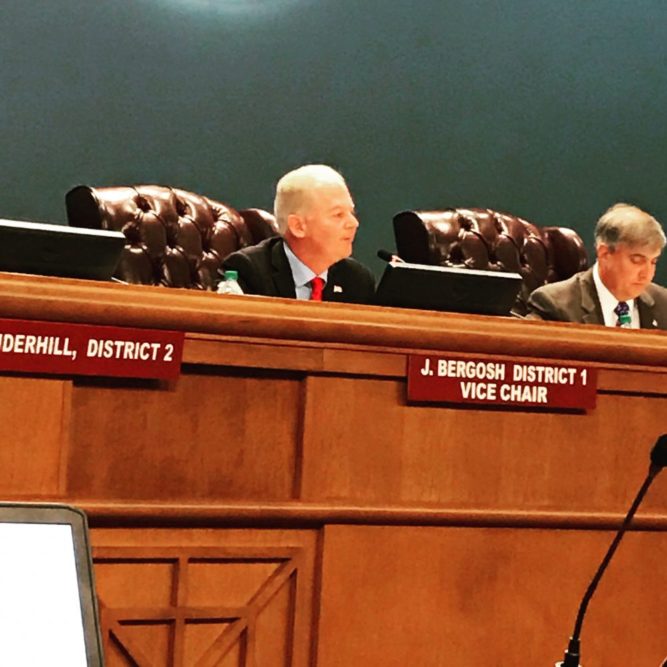 District 1 Commissioner Jeff Bergosh will host a one-stop roundtable Monday, April 3. Residents will have an opportunity to ask questions, express concerns and gather information without having to make an appointment with each of the elected officials serving District 1 or countywide office.
The one-stop roundtable will be from 6-8 p.m. in the cafeteria of West Florida High School, located at 2400 Longleaf Drive.
Officials participating in this first-of-its-kind meeting include:
Jeff Bergosh, Board of County Commissioners
Vicki Campbell, Emerald Coast Utilities Authority
Kevin Adams, Escambia County School Board
Chip Simmons, Chief Deputy of Operations, Escambia County Sheriff's Office
Chris Jones, Property Appraiser
Scott Lunsford, Tax Collector
David Stafford, Supervisor of Elections
For more information, contact District 1 Aide Debbie Kenney at 850-595-4910 or district1@myescambia.com. For District 1 updates, follow @MyDistrict1 on Twitter, or sign up to receive District 1 email updates by visiting the District 1 page and selecting the "subscribe" button found in the top right corner of the page.