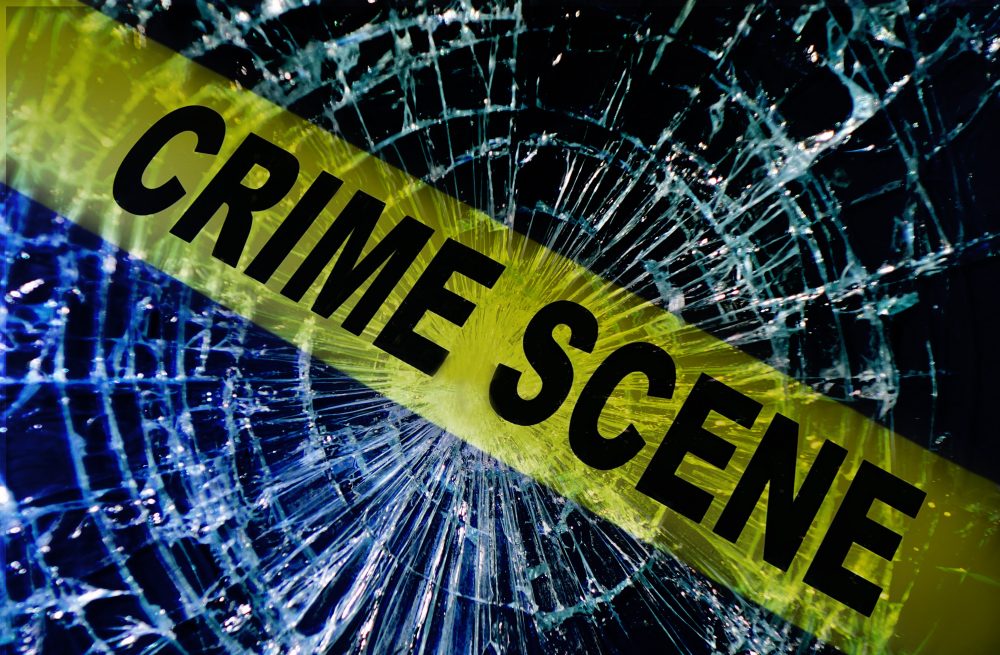 The Pensacola News Journal reported Friday morning on its front page "a Beulah couple who adopted 12 children and owned several local businesses were found shot to death in an apparent home invasion Thursday evening."
In December 2005, the daily newspaper had featured the Billings family in their Christmas holiday issue. At the time, Bud and Melanie were the proud parents of 16 children. Twelve were adopted–among them, children of drug users, children who were sexually abused and children with developmental disabilities. Six of the 12 had Down syndrome.
There was some confusion in the media over the actual number of the children that the Bud and Melanie had adopted over the years. It took a few days before the media got the correct count of 17 children. Since the 2005 article, Bud and Melanie had adopted their granddaughter, Kristyn. Three had died. Bud's son from his first marriage, John, had committed suicide years earlier. An adopted four-year-old, Bailey, had died after complications from being scalded in a bathtub, and Nicole, who suffered from cerebral palsy, died in 2008 of complications. Nine children, ages 8 to 12, were in the house when the shootings took place.
National media showed some interest. CNN reported the murders on its website with the title, "Couple who adopted 12 children slain." CBS News reported "Parents of Sixteen Slain."
Sheriff Morgan came out of his Friday morning briefing committed to dedicating whatever resources he has to arresting the murderers. He told Capt. Bruce Wood at the briefing, "Tell me what you need. My job is to remove all impediments to a successful resolution of this case. If you need more personnel to help with collection and analysis, let me know because that's my job.'"
He ordered a press conference be set up for Friday afternoon.  The room was packed. Morgan released photos taken from the surveillance video of the red van used in the murders.
The surveillance video from the house was all in tact. ECSO had a copy they were enhancing and gave a copy to WEAR for them to work on, thinking they might be able to get more from it than the ECSO. WEAR got the video, claimed exclusivity and refused to give ECSO an edited version. The ECSO had to re-edit the video for themselves and the other media.
Morgan told the reporters that about 7 p.m. Thursday night, three people arrived at the couple's Mobile Highway home in a late 1970s or early 1980s red van. They forced their way into the house through separate doors and shot the couple. Deputies were called to the scene about 45 minutes later
"Both victims suffered multiple gunshot wounds," Morgan said. "None of the children were harmed, thank goodness.".
The Sheriff said he has the utmost respect for the victims and admires their efforts to give a better life to abused, neglected and disabled children.
"We've received a lot of phone calls and e-mails today from members of our community," Morgan said. "Byrd and Melanie Billings, I believe, exemplified what is good and decent in society. I think that only adds to the hatefulness and senselessness of this act."
The Sheriff declined to answer many specific questions at the about the case, citing concerns about hindering the homicide investigation.
"We are taking great pains to ensure the information we release does not compromise this case, nor does it compromise the following prosecution once we catch the individuals that committed this crime."
When asked about possible motives for the murders, Morgan says, "Home invasions can lead to murder. It can be anything from drugs to robbery. We would be speculating at this point."
---
The investigators split up.
Investigator Chris Baggett was requested to assist the investigation. He obtained recorded statement from Ali Stanley, a registered nurse and a specialist in child disability interviews that been called in to interview some of the Billings children.
Stanley interviewed Jacob "Jake" Billings, who had been in the living room with his parents when the intruders broke into the Billings residence. Jacob has Down's syndrome, is autistic and communicates mainly through sign language.
His story was confused and didn't exactly follow what was on the video. Jake said the intruders had black masks that covered their faces and wore flip flops.
According to Jake, he was in his dad's bedroom and his dad was in the bed snoring. Someone knocked on the door and dad got up, went out and there were two bad men that said, "You're going to die."
The man counted to three before he shot both mom and dad. Jake said his dad kept screaming, "No way, No way!"
Jake didn't recognize the men and they didn't speak to him. He Jake told Stanley that the bad guy was yelling and talking at his dad before he shot him. His dad grabbed the neck of one of the men.
Stanley told Baggett, "He reenacted that with his sister there, so I guess the dad got into a physical fight with the guy before he shot him."
Stanley asked if his parents screamed anybody's name. She said that Jake said he remember his dad said a name and Jake signed the letters "B-J-A."
---
Investigators Bobby Guy and Tama Barber met Cambre Lee, age 18, in the parking lot of an O'Charley's Restaurant. After reviewing his cell phone records, they knew that Justin Billings had called her after he had arrived on the scene.
Lee told the investigators that she was to go on a date with Justin that night. She was dressed and ready to go when Billings called her at 8:13 p.m
"Hey, sweetie, I'm sorry I can't go out tonight. Both of my parents were shot."
Lee didn't believe him at first. Justin said he would have to call her later and explain what happened. When he called later, Justin was crying. He told Lee that his dad was shot in the head six times, his mom was shot 2-3 times and that the safe was taken. He was helping the deputies check the surveillance in the house.
On Friday morning, Justin called again and said that Lee and his friends might be in danger and that he thought his parents' murders might be a hit. Lee had doubts about what the boy who she has known since fifth grade was saying.
"Justin is the type of guy that will say something to make himself sound cool," Lee said. "It's not really exaggeration. It's just Justin was kind of picked on all throughout school, so I guess he feels the need to act like he knows it all and that he's got all the details and stuff that. So yeah, he's probably lying."
---
Investigator Lee Tyree contacted with the Santa Rosa County Sheriff's Office to obtain details about Henry "Cab" Tice the night of the murders. Santa Rosa is the adjacent Florida county on east of Escambia.
The Santa Rosa dispatch has been told last night by the Escambia County Sheriff's Office that a home invasion/double homicide had occurred in Escambia County and a unit was requested to drive past Bobby English Auto Sales on Highway 90 in Pace. The unit wasn't to make contact only check and see if a red F150 or red Ford Explorer was present at the residence. The name of person at the location was Henry Tice.
Santa Rosa County Deputy Brian Miller was sent to the car lot. Miller was unable to see either vehicle from the road so he parked on a side street and approached the residence on foot. The deputy saw a red four-door sedan parked next to the building with all four doors open and the interior lights. No one was in or around the vehicle.
Additional deputies were called to search the vicinity for additional victims. Tice was found at the wood line at the edge of the property. Tice told deputies that he was disposing of some garbage. Tyree was told the deputies left Tice at the used car lot.
---
While Sheriff Morgan held his press conference, Tyree spoke with Kristyn Billings in one of the interview rooms upstairs. Kristyn, who graduated from Pine Forest High School in May, lived and worked with Joe Chauncey. She gave Tyree an account of her and her boyfriend's activities and whereabouts the night before.
After work Kristyn and Joe had run errands and their "date night" at Olive Garden when the murders occurred. Thursday was their regular date night. Neither had brought their phone with them. When they got home, they had 20 messages on their phones. One was a friend telling them something had happened at her parents' home. Investigators later verified their alibis.
---
Hardy and Baggett interviewed Ashley and James Markham. The couple started dating in 1997 and has been married for two years.
Ashley told them that Bud Billings was known to carry large sums of cash, sometimes in a briefcase. He also kept, at times, large amounts of cash in a safe in the home.
She said that Henry "Cab" Tice one had a dealership that Billings and Markhams owned, but the relationship had ended about 18 months prior. According to Ashley, her dad was in the process of suing Tice over a number of vehicles that Tice had purchased from Billings and taken to Mexico and sold without paying Billings for the cars.
Her dad had filed a criminal complaint against Tice and had said many times, "Before I die, I'm going to see him go to jail."
James "Blue" Markham said his father-in-law was "slowly trying to retire" from the auto business. He financed other car dealers in the area. He also financed car sales for people who couldn't get to regular financial institutions for car loans.
The investigators showed Markham a black briefcase that he identified as the one that Billings carried with him. Normally, Billings kept money in that case, but there was none in it.
Markham taken over the car lot – Markham Auto Sales – from Tim Higley. A red van was in the lot inventory when Markham took control. Billings had an agreement with Cab Tice to sell it by running it through his dealership, Hispanic-American Auto Sales, with a few other vehicles at Gulf States Auto Auction.
"He did and we sold it and, to my knowledge it was to a group of Mexicans that he knew or done business with before or something."
Markham explained the business dispute between Tice and Billings: "Mr. Billings floor-planned him. In other words, he owned all of his cars or most of his cars, and as they sold them, he would pay off what he owes to Bud and then receive a portion of the, if was financed, he would receive like 60 percent of the deal and if it was cash, he would get, you know, it all."
Billings financed about 95 percent of Tice's sales. The dealer got 80 percent of the contract, and Worldco Financial Services, the finance company owned by Billings, got the remaining 20 percent.
Everything was fine with Tice in the beginning, but things went sour towards the end of 2007 and got worse in 2008. "(Tice) seemed like the greatest guy ever and it kind of just slowly fell apart and checks got bad and it just went downhill from there."
Markham said that Tice owed Billings more than $100,000 and that his father-in-law had filed a report with the ECSO. As the investigators question more, Markham said that Tice had been over the Billings residence.
---
The red van popped up a third time when a Baldwin County Ala. deputy contacted the sheriff's office with possible evidence. Baldwin County is west of Escambia, just across the state line that was less from the Billings residence.
On Sunday, July 5 at 3:58 a.m., a red 1982 Dodge 15-passenger van was discovered by the deputy abandoned at the Big Country's Food Store. The convenience store stands alone on a country back road. The vehicle matched a BOLO (Be On Look Out) issued by the ESCO on the van used in the murders. The van had no tag, but he had the VIN registration: 2B7HB23E7CK113611.
The van was owned by John and Meredith Hartsfield of Gulf Breeze, Florida.
---
A CNN live truck arrived and set up in the ECSO parking lot. At 5 p.m. Sheriff Morgan taped an interview with David Mattingly, a CNN national correspondent based in the network's Atlanta headquarters.
During the 8 p.m. broadcast, "CNN Prime Time with Campbell Brown," Mattingly reported on the murder investigation after stories on Joe Jackson alleging his son Michael was a murder victim and President Obama's trip to Ghana.
Brown called the double homicide "a horrifying story still developing right now in Florida." She identified "Byrd and Melanie Billings as, well known in the community for opening their home to children with special needs and as parents to 16 children, 12 of them adopted. Those parents, Byrd and Melanie Billings, were shot dead in their own home."
Mattingly gave the details about the van. "This was a huge red van they were driving in. It was a Dodge. It was built in the late '70s, early '80s. This van is huge. It being red, it's going to stand out like a sore thumb anywhere on the road. So they're suspecting that they will be able to spot this van and it's going to be very hard to hide."

CNN played the taped interview with Sheriff Morgan, who was standing in front of ECSO Administrative Building. The focus is on the home invasion

Morgan: "There was a forced entry at both the front and back doors."
Mattingly: "They came in at the same time, possibly?"
Morgan: "Yes, sir, multiple entries."
Mattingly: "Is this typical with a home invasion for a robbery situation?"
Morgan: "It can be, again, depending upon the number of suspects involved in this. And then this time, again, we had multiple suspects that we're looking at. So yes, sir, it's very typical in those cases."
Mattingly: "But you're not prepared to call this a robbery yet?"
Morgan: "We're not prepared to, at this time, classify it as anything other than a home invasion."

---
While CNN was broadcasting its Morgan interview, investigators interviewed Debbie Sucher and her daughter Patricia Bosko.
Sucher had called that afternoon and reported Justin Billings once dated Patricia and that he had called her daughter to tell her that his parents had been murdered and that it was a "hit." When Sucher later called Justin to find why her daughter was so scared, Justin told her that she needed to watch her daughter closely to protect her from harm.Justin said that he paid somebody $3,000 to protect Patricia. She had no idea where Billings would get $3,000.
The mother had known Billings about nine months, but that her daughter had known him over a year and that he lived with them from November 2008 to May 2009 after his parents had thrown him out of the house because they weren't happy about him dating Bosko. Her daughter met Justin through his stepsister Kristyn, who was her classmate at Pine Forest High School.
When the young couple broke up in May, Justin moved back home, where he lived in a one of the FEMA trailers on the property. When asked why she thought Justin believed the murders were a hit, Sucher said, "I found later that before he went into the military schooling, that he had been in a gang." She didn't know what gang. "He had told me that he had problems and he was in trouble before and he was in a gang and that's why he got sent to military school."
Bosko was frightened. After Justin called, she had moved out of her mom's into the apartment of her new boyfriend. Last night when a friend told her about the shootings, Bosko called Justin to see how he and the kids were. He told her that he wasn't doing that good and was at the police station. Ashley had the children.
When Justin called that morning and said that he thought the murders were a hit, she didn't know why he would say that. "He says some crazy stuff sometimes."
After he told her mom that he paid somebody to keep him safe, she texted him if he'd pay to keep her safe. Billings texted back, "Yes." She didn't know whom he paid to do so.
Bosko said that she had told Billings that she was pregnant from one of their attempts to "fix things between them." Justin was very calm about it.
"He just said, 'Okay, let me know if it's mine.'"
---
The interviews with Lee, Sucher and Bosko earned Justin Billing a second interview with Watts and Guy. The investigators were firmer and more aggressive in their questioning this time. Justin wore a gray muscle shirt and University of Texas Longhorn baseball cap backwards. He was relaxed, slumped forward in his chair in the interview room and leaned across the table towards the investigators. It was after 11 p.m. Watts and Guy had worked nearly 24 straight hours.
They made Billings walk through his day on July 9. Justin was polite and respectful, answering most the questions with "Yes, sir." They asked him about what he saw on the surveillance system when he helped the investigators replay the video.
The interview become more of an interrogation as the young Billings would first lie about his conversations with the three women, but after pressure from the investigators would offer up more details.
He admitted that he called Cambre Lee to cancel their date, but at first he told them that he only talked to her once. When pressured, Billings admitted that she called him and they did talk a second time. He couldn't remember what he told her.
When the investigator brought up Bosko, Justin initially denied that he had spoken with her. "I haven't talked to her since me and her broke up."
He claimed "the only calls I've been answering are family and all that."
The investigators kept pressing. Finally Billings admitted that he went to see Bosko's mother at Walgreens, where she worked. but he went there after having breakfast at Waffle House with Kristyn. Other than that, his story on that conversation matched what Sucher told the investigators.
Guy reminded Billings that they were there to solve this thing. And it was important that he answered the question honestly.
Guy: "And you understand most of the time when (Watts) or I ask you a question, we probably know the answer."
Billings: "Yes sir."
Guy: "So then why would we ask if you talked to her?"
Billings: "Just seeing if I have or haven't."
Guy: "Don't you think we know the answer?"
Billings: "You probably do."
Guy: "So what do you think that we know?"
Billings: "That I didn't."
Guy: "Did you text her?
Billings: "I texted her, I didn't talk to her."
Guy pressed Billings more and jumped on him for playing word games. After apologizing, Justin shared that Bosko had said that she was pregnant. He wasn't concerned because she had thought she was pregnant twice before.
Why did Justin think he was a target?
"When I talked to my sister today, I realized that the only reason why I thought I was a target is because I knew there's a guy named 'Cab' that double-crossed my dad with car business or something. I know him and my dad got into a big argument and I was there when it happened."
According to Billings, the argument happened about a year ago. He heard his dad say to Tice, "If you needed the money, you could've asked. You didn't have to steal it from me." Cab just stormed off. Billings described Tice as someone who used to sell cars down to Mexico with his dad.
Guy showed him two photos that Billings identifies the man in one of them as Cab Tice. The other man that he didn't recognize was James Hartsfield, the owner of the red Dodge found seen at the Big Country Convenience Store.
Watts wanted to know why Billings thought Tice might have a contract on his parents and him.
"Because when it first happened, he upped and vanished and not being able to be found. Then this happening, the only person with a grudge against my dad would be him, that I know of."
"Who's got a grudge against you?" asked Watts.
"I don't know…it could be a lot of people. I helped my dad repo cars. There could be a lot of people that could have grudges against me because of just that. I've come to realize growing up that even the smallest, littlest things, no matter what it is, can escalate. I always expect the worst out of everything."
When asked why he told Sucher and Bosko that he paid to keep Bosko safe, Billings says, "I wanted her to feel closure. The reason why I think someone's got hit after me is, I'm scared of him. I really couldn't tell you why."
Before the interview end, Billings added another twist to his story.
"Once I was dismissed from my parents' house, I made calls to friends. I've got friends that know people that know people. I asked them does anyone know of anything going on with robberies, murders, hits, anything in Pensacola, Florida."
Billings claimed that a friend, Walter Brown, who was a classmate at St. John Military School in Salina, Kansas from which Billings graduated in 2007, had told him, "All I got is that it's three men from Colorado."
The first full day into the investigation of the murders of Bud and Melanie Billings ended with the sheriff's office looking for a red cargo van, several family members pointing towards Cab Tice as a suspect and the possibility of the shootings being a contact hit. At least one family member had been less than honest when questioned.