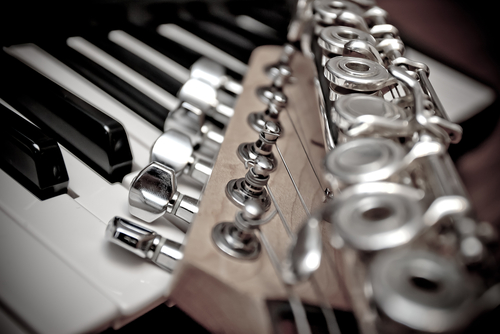 Local musicians are invited to attend a free recycle and restring event at Blues Angel Music in Pensacola on Saturday April 29 at 9 a.m. Sponsored by D'Addario, musicians can bring any old instrument strings for recycling and get their electric or acoustic guitars restrung with D'Addario NYXL or Nickel Bronze Acoustic strings. Old strings collected during the event will be recycled through Playback, D'Addario's free, national recycling program.
Playback is the world's first instrument string recycling program, launched through a partnership between D'Addario and international recycling company TerraCycle. The program is a part of D'Addario's Players Circle loyalty program, and allows registered users to recycle their used strings in exchange for extra Players Circle points. Musicians attending the recycle and restring events will receive a code at the event, redeemable for extra Players Circle points. Points can be used towards merchandise or donated to the D'Addario Foundation, the company's nonprofit organization supporting music education in underserved communities.
"Restringing events are great for the store, but just as much for our community," said Blues Angel Music's Sierra Olsen. "Blues Angel Music has made it a point to partner with a local nonprofit every time we have a string change event. This year, we're partnering with the Pensacola Humane Society to have a food and supply drive. Not only will we be restringing guitars and recycling guitar strings, but we'll also be holding a food and supply drive for the Pensacola Humane Society."
Blues Angel Music, founded in 1997, is Pensacola, Fla.'s only full-line music store offering sales, repairs, and rental of most musical instruments as well as lessons and professional audio installations.
D'Addario has been consistently committed to the environment, working to reduce their company's packaging waste and use the most environmentally responsible packaging available on the market. Their partnership with TerraCycle allows them to further reinforce their role as an environmental leader in the music industry.