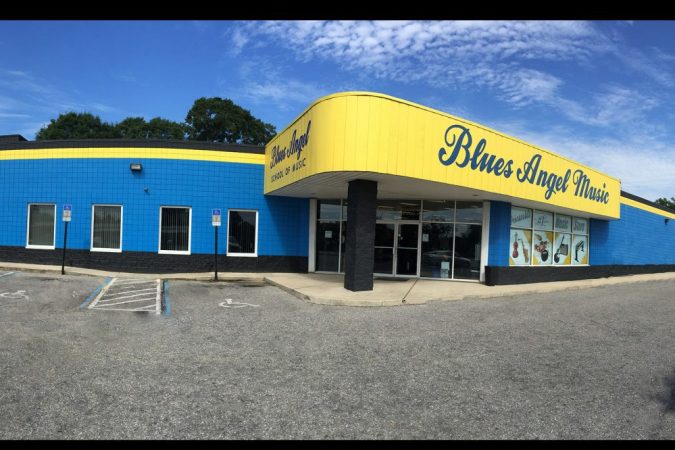 Blues Angel Music in Pensacola has been named a Top 100 Dealer by the National Association of Music Merchants (NAMM), the global association of music instruments and pro audio products. The award honors retail music dealers who demonstrate exceptional commitment to their stores, neighborhoods, and customers and share in a vision to create a more musical world through their local communities. Blues Angel Music will be presented with the award on Thursday, June 2 at The 2022 NAMM Show, the industry's annual gathering in Anaheim, California.
"It's quite an honor to be named among these music retailers. NAMM has been doing the Top 100 for 12 years, and Blues Angel Music has been on that list every year." –Dan Fugate, Marketing Director, Blues Angel Music
NAMM's Top 100 Dealer Awards spotlight the industry's very best music product retailers. To determine the list, an independent panel of judges reviewed hundreds of submissions that are rated across categories that include customer service, innovation, music advocacy, store design, marketing, and sales promotions and are scored in accordance to determine the Top 100 list.
On Thursday, June 2 at the Awards, Blues Angel Music's entry will be evaluated for one of several awards, including the"Innovation Award," "Best Community Retail Store," and the coveted "Dealer of the Year" Award.
To learn more about Blues Angel Music, visit them online at bluesangelmusic.com or stop by the store at 657 North Pace Boulevard in Pensacola, FL.