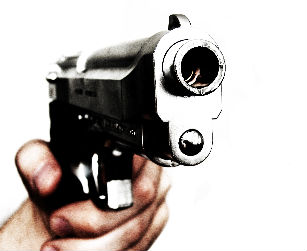 The Pensacola Police report that the body of Torrance L. Hackworth, who was kidnapped from his residence early Monday morning, was yesterday afternoon found in a wooded lot in the 1600 block of North S Street.
We are hearing the shootings on Christmas Day maybe related to Hackworth's kidnapping and murder. On Tuesday, three or four males broke into a house of North J Street and shot an 18-year-old male in the hand and foot. A 22-yearold male who entered the residence also was shot in the stomach during a disturbance.
Detectives continue pursuing leads on a suspect(s) involved in Hackworth's abduction, which occurred around 2:45 a.m. Monday at his apartment. Although a motive for the home invasion/kidnapping remains under investigation, it is believed to have been drug related.
The Gun Crime Response Team has been activated and is assisting with the investigations.
Anyone having information on either incident is asked to contact the Pensacola Police Department at 435–1900.