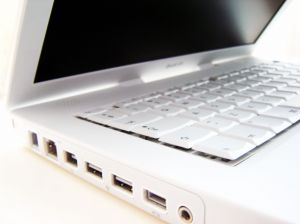 The Daily Beast article on BP's mishandling of the Vessels of Opportunity program is one of the most popular on the site. Over 500 people have told their Facebook friends that they like the article. It has been picked up by other media:
Business Insider: How BP Is Screwing Over Out-Of-Work Fishermen TWICE
BP has claimed a rare bit of good PR for filling hotels and employing thousands of fishermen in the massive oil spill clean-up.
Except it turns out BP has given a majority of contracts in its Vessels Of Opportunity program to pleasure-craft owners, according to Rick Outzen at Daily Beast. Thus out-of-work fishermen are getting screwed again.
Read more.
Times-Picayune NOLA.com: BP hiring more pleasure craft than fishing boats for oil spill cleanup, blog reports
The Daily Beast has posted the results of an investigation, alleging that BP's program for hiring boats to help cleanup up the Gulf of Mexico oil spill has benefited rich owners of pleasure craft more than unemployed fishermen.
Read more.

The Political Carnival: BP program to hire cleanup boats results in windfall
Excellent work by Rick Outzen, go read the whole thing if you have the stomach for it. As Gulf fishermen suffer, a BP program to hire cleanup boats has resulted in windfalls for rich pleasure-craft owners, a Daily Beast investigation.
Read more.
—-
This afternoon from 1-2 p.m., I will be on KALW 91.7 FM (San Francisco) for a media roundtable discussion about the oil disaster.
You can listen online – more.