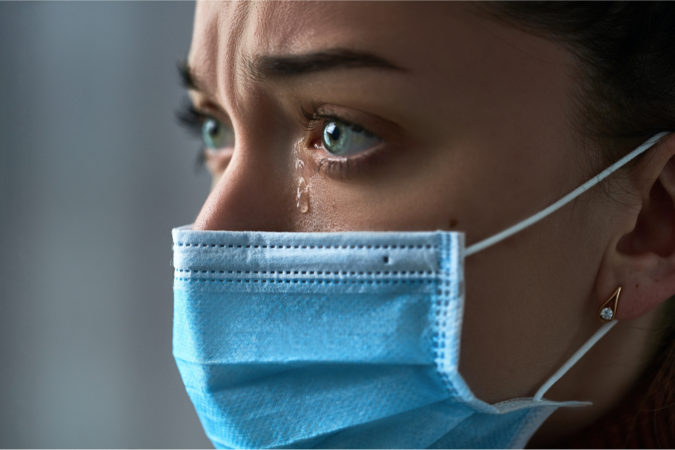 The Florida Department of Health reported 11 more deaths for Escambia County, passing the previous daily record of 10 deaths.
The county had 175 new cases – 75 of which were at the Century state prison, 30 tied to nursing homes. Hospitalizations increased by 21.  The positivity rate was 17.4% on 963 test results.
For the first 10 days of August, Escambia County has had 34 deaths – more than March, April and May combined. We will likely have 10,000 cases by the end of the week.
The positivity rate for August is 15.7% – up from 12.4% in July.
| | | | |
| --- | --- | --- | --- |
| as of Aug 11 | 8/9/20 | 8/10/20 | Increase |
| Total Cases |       536,961 |       542,792 |     5,831 |
| Fla Residents |       531,217 |       536,981 |     5,764 |
| Deaths |           8,277 |           8,553 |        276 |
| | | | |
| Escambia |           9,632 |           9,807 |        175 |
| Fla Residents |           8,742 |           8,914 |        172 |
| Deaths |              120 |              131 |          11 |
| Hospitalizations |              542 |              563 |          21 |
| LTC |              850 |              880 |          30 |
| Corrections |              755 |              830 |          75 |
| Positivity | 17.5% | 17.4% | -0.1% |
| | | | |
| Santa Rosa |           3,963 |           4,013 |          50 |
| Fla Residents |           3,932 |           3,980 |          48 |
| Deaths |                38 |                40 |            2 |
| Hospitalizations |              190 |              193 |            3 |
| LTC |              194 |              194 |           – |
| Corrections |              964 |              966 |            2 |
| Positivity | 16.3% | 18.7% | 2.4% |