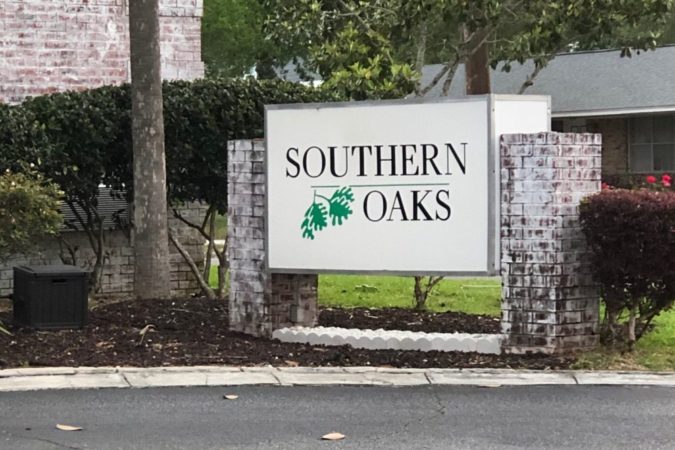 Through a public record request submitted by our attorney Eric Stevenson, Inweekly has learned the infected nursing home reported in the SitReps for April 3-6 is Southern Oak Care Center, 600 West Gregory Street in downtown Pensacola. Others may also be infected.
On April 7, Lori Petty, the administrator at Southern Oaks, reported to Eric Gilmore, ECO manager, that she had a staff member and resident that tested positive, and the health department and AHCA had tested eight additional residents. She asked Gilmore for EOC to "fit test" her staff for N95 masks. Read Southern Oaks.
There is another email from Dr. John Lanza of DOH Escambia that stated eight nurses were coming on Wednesday, April 8 who would visit Brookdale, Southern Oaks, Bayside and Arcadia on Thursday with an infection control practitioner.  Read PRR – Nursing Home Emails.
Brookdale is located at 8700 University Pkwy.
Bayside is at 4343 Langley Ave.
Arcadia is at 10095 Hillview Drive.
As 10 a.m. this morning, Escambia County had 43 COVID-19 cases involving staff and residents at local long-term care facilities.
Inweekly has emailed Southern Oaks and has not received a comment. We will reach out to the other facilities.