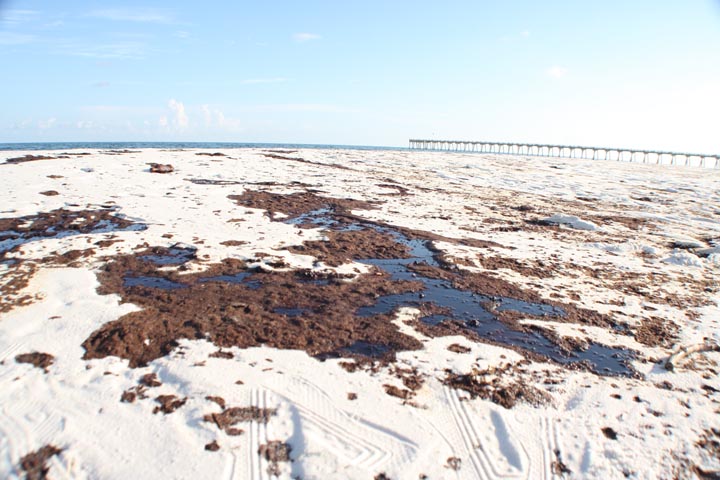 The Senate Committee on Commerce and Tourism yesterday sent a clear message that the upper chamber wants to keep the Triumph Gulf Coast process "simple and not complicate it by any kind of government intrusion from Tallahassee," according to State Senator Doug Broxson (R-Gulf Breeze).
The Senate Committee on Commerce and Tourism passed Senate Bill 364, The Recovery Fund for the Deepwater Horizon Incident.
The legislation, sponsored by Senator George Gainer (R-Panama City), Senator Doug Broxson (R-Gulf Breeze), and Senator Bill Montford (D-Tallahassee), ensures funds received in the settlement of the state's economic damage claims caused by the 2010 Deepwater Horizon Oil Spill remain in Northwest Florida's eight disproportionately affected counties.
"Triumph Gulf Coast provides Northwest Florida with a historic opportunity to create a comprehensive economic improvement plan and a pathway to complete recovery from the Deepwater Horizon Oil Spill," said Sen. Broxson. "This legislation ensures we can begin that process in timely manner by transferring funds directly to Triumph Gulf Coast, Inc."
The eight Florida counties disproportionately affected by the Deepwater Horizon Spill include: Bay County, Escambia County, Franklin County, Gulf County, Okaloosa County, Santa Rosa County, Walton County and Wakulla County.
In 2013, under the leadership of former Senate President Don Gaetz (R-Niceville), the Florida Senate developed legislation (Senate Bill 1024), sponsored by current Senate President Joe Negron (R-Stuart), which created Triumph Gulf Coast, Inc. to ensure that economic damage settlement funds coming to the state would both benefit the eight disproportionately affected counties and be properly accounted for.
"Triumph Gulf Coast, Inc. is tasked to work with local governments to make awards to programs and projects that meet the priorities for economic recovery, diversification, and enhancement of the disproportionately affected counties," said Broxson on "Pensacola Speaks" yesterday.
"This includes economic development projects, grants to support programs of excellence that prepare students for future occupations, as well as infrastructure projects."
The state senator explained that Senate Bill 364 expands the size of the Triumph Gulf Coast Board and establishes how the funds will be administered.
"We did expand it to a seven-member board," said Broxson. "We've let the money be administered where the interest grows and to the state board administration, but other than that, it's a very simple bill."
He added, "We've got seven board members hopefully that will take on applications, and we'll get this economy moving in a different direction unlike anything we've ever seen because this is a first $300 million of what will be over $1 billion so it's a great day for the Panhandle."