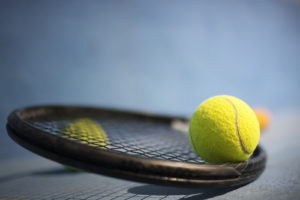 Press release: The Pensacola Sports Association, in partnership with the Lewis Bear Company, is hosting the 11th Annual Bud Light Charity Tennis Challenge October 23 and 24 at the Roger Scott Tennis Center. Proceeds from the tournament will benefit the Pensacola Sports Association and Arc Gateway.
Online registration is available at pensacolasports.com or paper registration forms are available at the Roger Scott Tennis Center and other area tennis centers.
The tournament will consist of men's and women's doubles teams. The tennis format will be a round robin with 8 game pro sets, regular scoring. (Seven point tie breaker at seven games all.) All divisions will be ranked by ability. Prizes will be awarded to the first and second place teams in each division. The entry fee is $150 per doubles team. For those wanting to join the party without playing tennis, party passes are available.
New this year, the first 200 players to register will receive a custom Headsweats ® visor provided by Joe Zarzaur Law, PA.
In addition to the great food and drinks and tennis, an open-to-the-public silent auction will be held over the two-day event. Packages could be a range of products and services to include massages, oil changes, mattresses, hotel stays, clothing, tennis gear, rounds of golf, college football tickets, jewelry, condo / vacation stays, and much more.
Any questions regarding the Bud Light Charity Challenge, including sponsoring or donating to the silent auction can be directed to Taysha Blessington at the Pensacola Sports Association at 434-2800 or tblessington@pensacolasports.com.