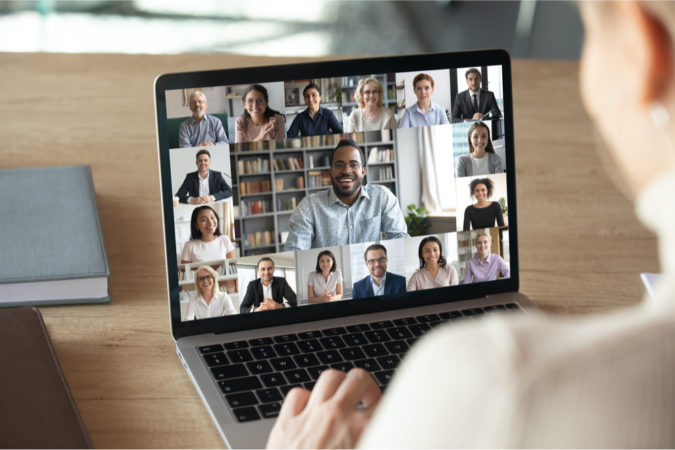 Reopening Florida Business Survey
As business in Florida reopens, FloridaWest is working with our ESF-18 partners at The Greater Pensacola Chamber of Commerce and Visit Pensacola to share the most up to date data on our businesses with local officials and policymakers. This information is very important in developing plans and programs to assist in business recovery.
Please assist us by taking this brief survey to let us know what needs to be done to get our economy running again.
---
Palafox Market: Drive-N-Shop
Support local vendors this Saturday, May 9th from 10 a.m.-1 p.m. the SCI Building. All of the vendors are to wear gloves and face masks, provide an option for contactless payment, and allow you to purchase right from your vehicle.
The vendors for Saturday's market are:
Stewart Farms- A large variety of fresh vegetables including: cucumbers, cabbage, carrots, zucchini and more!
Kneading Keto- Selling diabetic & keto friendly bread loaves, pizza crusts, cookies and more!
Fruitbless- Mango and Passion fruit juices along with tasty baked empanadas!
Southern Treats Kettle Corn- Kettle corn flavors galore!
Frank's Daily Bread- Homemade Italian meals and baked breads!
Eli's Sweet Treats- A delicious variety of rum cakes and butter pecan cakes!
Tony's Teja's Salsa- All of your salsa needs!
Redfox's Gourmet Pet Treats- Something special for your furry friends!
Big Creek Farms-Sausage and pork products!
A Gift from Africa- Baobab fruit products and Moringa products to boost your immune system!
Hill A Beans-Yummy black bean brownies and jams!
Also located on the SCI Building Plaza area for walk up will be Jordan's Custom Woodwork, Dennis Boyce Art and ID Jewelry Designs.
---
Palafox Street Closed for Mother's Day
Palafox Street between Garden and Main streets will be open to pedestrians only from 10 a.m. to 9 p.m. on Sunday.
"We know the Pensacola community is eager to support local businesses and restaurants as we begin to enter into an economic recovery period from COVID-19," Pensacola Mayor Grover Robinson said in a city press release. "Our goal is to provide an opportunity for the public to show their support in a safe way. We are very excited we will be able to open Palafox for our citizens to celebrate Mother's Day. We are grateful for all that the mothers of Pensacola have done to make our community great.
---
Pensacola Business Recovery Input Session
Representatives from the City of Pensacola, Downtown Improvement Board, the Greater Pensacola Chamber of Commerce, Escambia County, Visit Pensacola and other organizations will attend a Pensacola Business Recovery Input Session to hear from local businesses 9-11 a.m. Tuesday, May 12 at Blue Wahoos Stadium. There is no charge to attend, and refreshments and free parking will be provided.
The event will provide area business owners with the opportunity to ask questions, share ideas and receive the latest updates regarding the transition back to normal operations locally in the wake of the COVID-19 pandemic. Appropriate social distancing guidelines will be practiced, so while microphones will be available for the meeting, those planning to attend are asked to submit questions in advance by emailing them to recovery@ideaworks.co.
Attendees are requested to wear a face mask and to practice safe distancing based on the latest CDC guidelines. Officials plan to livestream the meeting on the Greater Pensacola Chamber Facebook page and the Downtown Pensacola Facebook Page for anyone unable to attend.
DETAILS
Where: Blue Wahoos Stadium, 351 W Cedar St
Date: Tuesday, May 12
Time: 9 a.m.­—11 a.m.