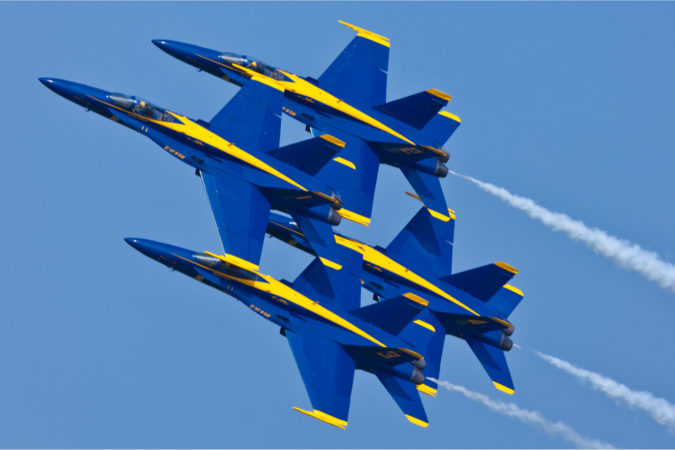 The U.S. Navy's Blue Angels flight demonstration squadron will star in a new documentary produced by director J.J. Abrams. "The Blue Angels" will chronicle a year in the life of the team and is set to be released in IMAX theaters in late 2023.
"Star Trek Into Darkness," "Star Wars: Episode VII – The Force Awakens" and "Star Wars: Episode IX – The Rise of Skywalker" are a few of the films Abrams has directed.
The documentary will be directed and edited by Paul Crowder, who co-directed and edited "Once in a Lifetime," a documentary about the New York Cosmos pro soccer team in the 1970s.