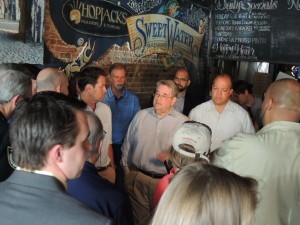 Republicans are scrambling to test the waters to run the U.S. Senate seat of Marco Rubio, who has announced his run for president in 2016.
Several Congressmen are talking with the media and supporters about the possibility.
One name that is being batted around is State Sen. Don Gaetz, who terms out of the Florida Senate next year.
This will be fun to watch.