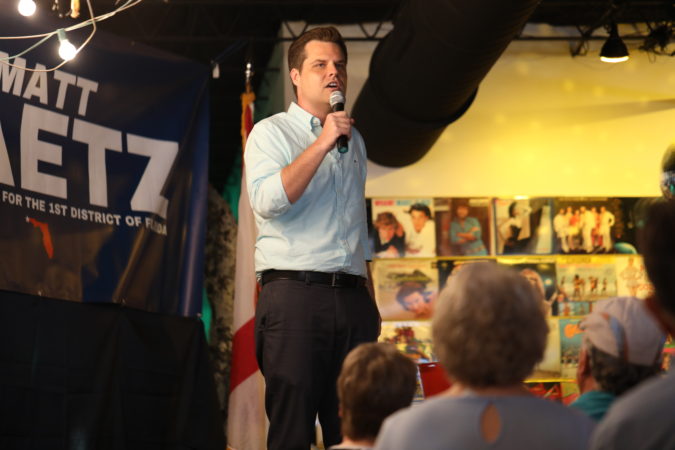 Last night, we renewed Inweekly Martini Nights at Angelena's. About 30 people showed up, and, as with past Martini Nights, several shared gossip and news tips.
The most intriguing tidbit came from Okaloosa County, where Republicans are talking about Congressman Matt Gaetz replacing Mike Pence as President Donald Trump's running mate in 2020.
It sounds farfetched but not out of the realm of possibility. Gaetz has been a staunch defender of the president, has flown on Air Force One and spoken at several Trump rallies. Tomorrow, he is hosting at 9:30 a.m. Donald Trump Jr. and Kimberly Guilfoyle for a book signing of Donald Trump Jr.'s new book "Triggered: How the Left Thrives on Hate and Wants to Silence Us" at the Sandestin Golf and Beach Resort in Sandestin.
Meanwhile, Pence hasn't always seemed to be on the same page as the President. The Washington Post recently published a story citing anonymous "officials close to Pence" who appeared to be distancing him from Trump's escalating Ukraine scandal.
Over the past year, there have been several rumors of Gaetz joining the White House. The Fort Walton Beach Republican had been mentioned as contender for White House Communication Director and Attorney General.