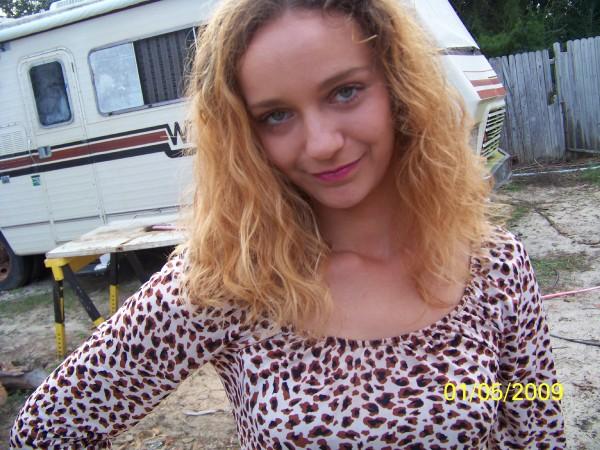 The Escambia County Sheriff's Office has found the bodies of two women, one a convicted prostitute, in a wooded area just south of Nine Mile Road, off of Jernigan Road.
Both bodies had been dumped in the lot within the last week to ten days. Based upon the condition of the bodies it is believed that one has been in the lot for 72 hours or less., the other seven to ten days. The ECSO isn't revealing many details since it's an active investigation. However investigators suspect foul play. Details concerning the specific cause of death will not be released, until determined by the Medical Examiner.
NorthEscambia.com reports one of the women has been identified by relatives as Jamie Broxson, 25, of Brownsville.
Broxson had been picked up for prostitution in Sept. 2009 (See
. Broxson was arrested during on of the ECSO sting operations (Read more). She pleaded Nolo Contendere and was found guilty. Broxson had also been convicted of prostitution, along with carrying a concealed weapon and drug possession, in 2008
She was sentenced to 6 months in county jail for the Sept 2009 arrest. Her driver's license was suspended for failure to pay her $778 fine. On May 3, Broxson was charged with parole violation. She was released from the Escambia County Jail last week after being sentenced to probation on possession of drug paraphernalia and trespassing charges.
The PNJ is reporting that Broxson was a mother of two girls and once was a dancer at Sammy's. Here is her MySpace page under the name Hotlips.
There is no information on the second victim, but there is a concern more bodies may be in the area. Read ECSO report.