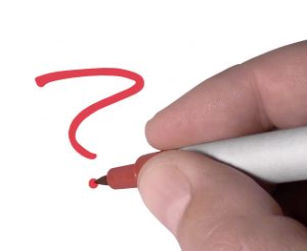 At the request of an unnamed county commissioner, Escambia County Attorney Alison Rogers has placed on the agenda for the BCC Committee of the Whole a discussion of County Administrator Randy Oliver's contract.
His employment contract has been brought up two times in the past year–once by Wilson Robertson and another by Gene Valentino. Neither commissioners got the three votes necessary to fire Oliver.
Commissioners Grover Robinson and Marie Young have always appeared to be solid Oliver votes, with Kevin White being the swing vote.
The nearly anonymous agenda item has people asking questions, particularly why bring this up just a couple months before two new commissioners are elected to the board? What I hear is that neither of the two likely commission winners – Steven Barry or Lumon May – will commit to Robertson or Valentino to remove Oliver.
The agenda item may be a means of seeing if White, whom Barry will replace, is ready to switch his vote and oust Oliver. That is if White isn't the one who pushed Rogers to place it on the agenda.
If Kevin White is now set on firing the county administrator, then Thursday's vote could be 2-2. The County Commission will have to wait until next week, when Valentino returns from Germany, to decide Oliver's fate.
Don't count Oliver out just yet. Gene Valentino has been known to switch his vote. I imagine his phones will be ringing steadily until next week's regular meeting.