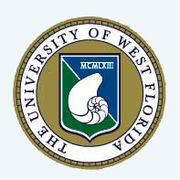 From UWF VP Kevin Bailey:
Dear Pensacola Area Restaurant and Business Owners:
On behalf of the Division of Student Affairs at the University of West Florida, I invite you to participate in Argo Arrival. Argo Arrival is an annual tradition that officially kicks-off the academic school year fostering school spirit for both new and returning students. As a part of Argo Arrival, the University will host two community events that are wonderful opportunities for you to get acquainted with over 1,200 of our new students on campus this fall. Each event allows you and other community businesses to display and/or give away your products and services. The two events are:
New Student Move-In is an event to welcome students as they move in on campus. The event will be held on Friday, August 21st from 8:00 a.m.-1:00 p.m. outside of the dorms throughout campus.
Taste of Pensacola will be held on Wednesday, August 26th from 11:00 a.m.-1:00 p.m. on the UWF Cannon Greens, which is the grassy area in front of the library.
One (6 ft x 2 1/2ft) table with two chairs will be provided for each registered business at no charge. Please note due to University policy no items can be sold at these events.
If you would like to participate in one or both of these events, an application must be submitted by Monday, August 3rd. To register, please complete the application online by clicking here.
If you would like to promote employment opportunities to the students on campus, Career Services is hosting their annual Part-time Job Fair on Wednesday, September 2nd from 1:00 p.m. – 4:00 p.m. on campus. If your business would like to participate or receive more information regarding this event, please answer "yes" to the last question from the above link. A staff member from Career Services will contact you with further information and how to register.
Our staff is looking forward to assisting in showcasing what is available in the Pensacola area to our students! Please feel free to contact Lindsey Walk via email at lwalk@uwf.edu or via phone at (850) 474-3115 with any questions.
Sincerely,
Kevin W. Bailey, Ph.D.