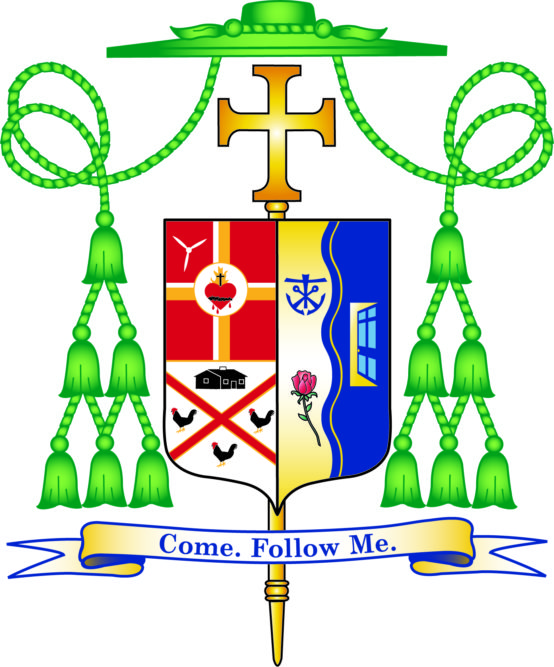 Tomorrow the Roman Catholic Diocese of Pensacola-Tallahassee will ordain and install Most Reverend William L. Wack as the sixth bishop of the diocese. The ceremony and Mass will be held at the Pensacola Bay Center at 2 p.m.
I have been asked to provide co-commentary along with Fr. Paul White for EWTN and Catholic TV. Local radio will also be picking it up (WUWF, 1620AM), and it will also be streamed to the diocesan Facebook page.
Bishop-elect Wack was born and raised in South Bend, Indiana. Hegraduated from the University of Notre Dame in 1989 with a degree in government and international relations. After graduation, he professed first vows in Congregation of the Holy Cross and returned to Notre Dame to purse a masters of divinity degree, which he received in May 1993.He ordained to the priesthood on April 9, 1994.
Since then he has served as:
Associate pastor at Sacred Heart Church in Colorado Springs, CO for a little over three years.
From July 1997 to July 2002, he returned to Notre Dame as associate director of vocations for Holy Cross. In addition, he served as Director of the Freshman Retreat Program at Notre Dame and worked in Campus Ministry.
He served as Director of André House, a house of hospitality that serves the homeless and poor of central Phoenix, from 2002 until Dec. 2008.
In June 2009, he moved to Austin, TX to become pastor of St. Ignatius Martyr Parish.
On May 29, 2017, His Holiness, Pope Francis, named him the sixth Bishop of Pensacola-Tallahassee.