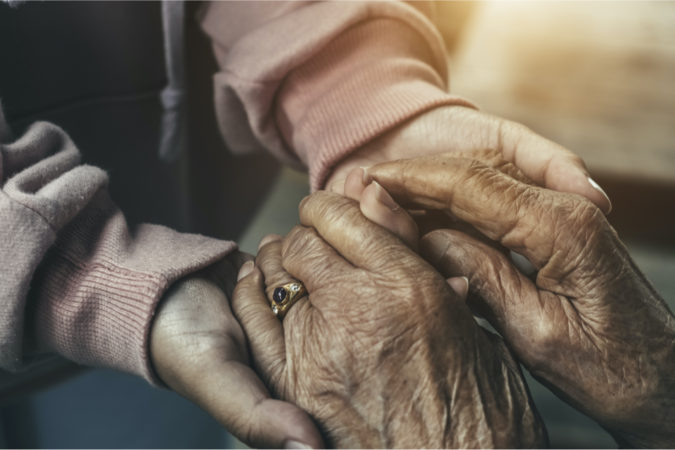 With the help of NorthEscambia.com, Inweekly has the cumulative COVID-19 data for the nursing homes in Escambia County through May 31.
The Florida Department of Health has refused to release data. Instead, the public and media are given daily status data given to Agency for Health Care Administration (ACHA) that has proven to be inaccurate.
The CDC has the Nursing Home COVID-19 Public File includes data reported by nursing homes to the CDC's National Healthcare Safety Network (NHSN) system COVID-19 Long Term Care Facility Module, including Resident Impact, Facility Capacity, Staff & Personnel, and Supplies & Personal Protective Equipment, and Ventilator Capacity and Supplies Data Elements.
The dataset shows how badly infected some of our nursing homes have been, but DOH didn't report.  In fact, some of the data below conflicts with the little information that we've received from the state of Florida.  For instance, we know of one staff death at Southern Oaks. FDOH reported it, CDC doesn't list it.
Bayside has had 165 confirmed and 33 suspected cases;  41 deaths among residents; and 66 infected staff members
Southern Oaks – the facility that Inweekly first suspected was highly infected — has had 95 confirmed suspected cases among residents,  and 13 deaths of which six were related to COVID-19.
Total – 278 Confirmed and 84 Suspected COVID-19 cases among residents.  For staff: 79 confirmed cases, 27 suspected cases.
FDOH reported 657 COVID-19 cases among county residents — this data shows 259 were associated with nursing homes – 39.4%
RESIDENTS
| | | | | | | |
| --- | --- | --- | --- | --- | --- | --- |
| Week Ending | Provider Name | Total Admissions COVID-19 |  Total Confirmed COVID-19 | Total Suspected COVID-19 | Total All Deaths | Total COVID-19 Deaths |
| 5/31/20 | BAYSIDE HEALTH AND REHABILITATION | 1 | 165 | 33 | 41 | 41 |
| 5/31/20 | SOUTHERN OAKS CARE CENTER | 0 | 95 | 0 | 13 | 6 |
| 5/31/20 | ROSEWOOD HEALTHCARE | 1 | 15 | 3 | 1 | 1 |
| 5/31/20 | SPECIALTY HEALTH | 2 | 3 | 32 | 18 | 0 |
| 5/31/20 | REHABILITATION CENTER AT PARK PLACE | 0 | 0 | 1 | 0 | 0 |
| 5/31/20 | SOLARIS HEALTHCARE PENSACOLA | 0 | 0 | 0 | 6 | 0 |
| 5/31/20 | UNIVERSITY HILLS HEALTH AND REHAB | 0 | 0 | 4 | 2 | 0 |
| 5/31/20 | OLIVE BRANCH HEALTH AND REHAB CENTER | 1 | 0 | 0 | 0 | 0 |
| 5/31/20 | ARCADIA HEALTH & REHABILITATION CENTER | 0 | 0 | 0 | 2 | 0 |
| 5/31/20 | LIFE CARE CENTER OF PENSACOLA | 0 | 0 | 11 | 1 | 0 |
| | | 5 | 278 | 84 | 84 | 48 |
STAFF
| | | | | |
| --- | --- | --- | --- | --- |
| Week Ending | Provider Name | Total Confirmed COVID-19 | Total Suspected COVID-19 |  Total COVID-19 Deaths |
| 5/31/20 | BAYSIDE HEALTH AND REHABILITATION | 66 | 0 | 0 |
| 5/31/20 | SOUTHERN OAKS CARE CENTER | 8 | 3 | 0 |
| 5/31/20 | ROSEWOOD HEALTHCARE | 5 | 0 | 0 |
| 5/31/20 | SPECIALTY HEALTH AND REHAB CENTER | 0 | 2 | 0 |
| 5/31/20 | REHABILITATION CENTER AT PARK PLACE | 0 | 0 | 0 |
| 5/31/20 | SOLARIS HEALTHCARE PENSACOLA | 0 | 0 | 0 |
| 5/31/20 | UNIVERSITY HILLS HEALTH AND REHAB | 0 | 22 | 0 |
| 5/31/20 | OLIVE BRANCH HEALTH AND REHAB CENTER | 0 | 0 | 0 |
| 5/31/20 | ARCADIA HEALTH & REHABILITATION CENTER | 0 | 0 | 0 |
| 5/31/20 | LIFE CARE CENTER OF PENSACOLA | 0 | 0 | 0 |
| | | 79 | 27 | 0 |