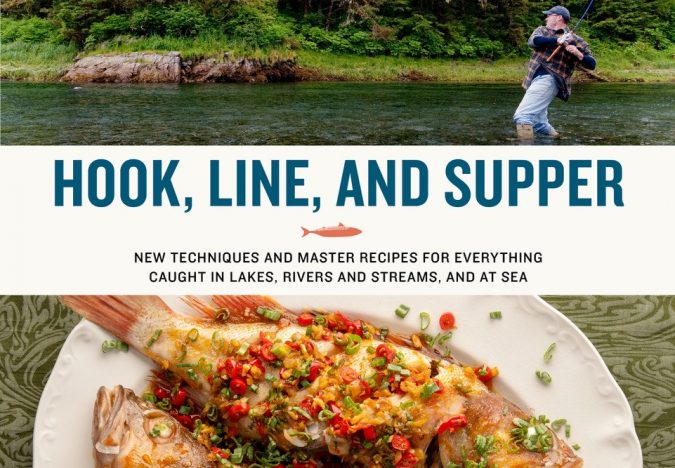 Celebrity Chef, Angler and Outdoorsman Hank Shaw Launches New Cookbook "Hook, Line, and Supper" at Coastal County Brewing in Pensacola
New Cookbook Features Over 120 Fish/Seafood Recipes including Pensacola Favorites!
WHAT:
Hank Shaw, Chef, Angler, Outdoorsman and Author will launch his new cookbook, "Hook, Line, and Supper" at Coastal County Brewing, located at 3041 E. Olive Road, on Monday, June 28 from 5-8 pm.
Hank Shaw is a chef, angler, forager and wild foods expert constantly on the lookout for new things to gather, catch and eat. At the forefront of the wild foods movement, Shaw, his five cookbooks and his website and podcast, Hunter Angler Gardener Cook are the most authoritative and largest source of tips, techniques and recipes for wild foods of all kinds.
The new cookbook features over 120 fish and seafood recipes including recipes inspired by Hank's fishing adventures in Pensacola.
The book signing is open to the public. Guests can meet Hank in person, pick up a signed copy of the book (with over 120 recipes) and enjoy beer, cider, wine, or seltzer and a southern take on Hank's recipe for Crawfish Mac & Cheese.
Hank's new cookbook is one of the most comprehensive guides to preparing and cooking fish and seafood and helps home cooks bring out the best in whatever they bring home from the market or the water.
Tickets are $50 per person and include 2 drinks, a generous portion of Crawfish Mac & Cheese and a signed copy of the cookbook.
To purchase, visit: https://coastalcountybrewing.com/events