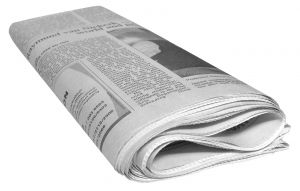 One of the bigger stories around the state is the Miami Herald's report that Gov. Rick Scott's chief of staff, Adam Hollingsworth, lied about having a college degree from the University of Alabama on his job application with his previous employer.
The Miami Herald reports that Hollingsworth, who worked for CSX Corp. from 1995-2000 and again from 2002-04, inflated his resume with CSX by claiming he had received a bachelor's degree in 1990.
"For many years, I publicly stated that I was a graduate of the University of Alabama, however, I did not complete my degree until 2009," Hollingsworth said in a written statement. "I am not proud of this and I deeply apologize for this misrepresentation. I have learned from this failure in judgment and know that, over the last several years, my life and character have and will continue to grow from this."
A CSX press release from March 1998 stated that Hollingsworth "graduated from the University of Alabama in 1990 with a degree in Communications." In 2002, Hollingsworth was named vice president of communications, and the press release stated he was a "Prime F. Osborn Scholar" at the University of Alabama and had graduated with a degree in communications.
Until this revelation, Hollingsworth was being mention as a possible running mate for Scott in 2014.