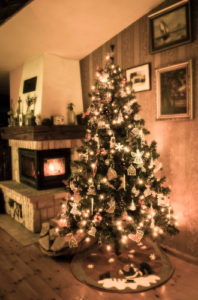 City of Pensacola Sanitation Services customers can place their old organic Christmas trees curbside to be picked and disposed of as normal yard waste. Residents can also dispose of their old Christmas tree by taking it to one to the drop-off locations listed below. Please remove all decorations prior to drop-off or curbside placement.
Three conveniently located sites (on the east, central and west side of the city) have been designated by the City of Pensacola as Christmas tree drop-off sites. These sites are located at:
· East Side Site – The vacant area adjacent to No. 3 Fire Station located on Summit Boulevard.
· Central Area Site – On Maxwell Street under Interstate 110.
· West Side Site – Behind softball field at Bill Gregory Park on North "W" Street near Navy Boulevard.
Christmas trees may be dropped off at any time after December 25th through January 31, 2015. This applies only to customers of Sanitation Services of Pensacola or residents of the City.
For more information, please call Sanitation Services of Pensacola at (850) 435-1890. City sanitation customers can also place their Christmas tree at the curbside to be picked up on their regular yard trash collection day.