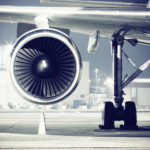 Press Release: Pensacola CIO Jones accepts position in West Palm Beach
Paul Jones, the City of Pensacola's Chief Information Officer (CIO), has accepted a position as CIO for the Palm Beach County Clerk & Comptroller in West Palm Beach, Florida.
"While I will miss the wonderful city where I was born and raised, I cannot pass up this amazing career opportunity," said Jones. "Working for the City of Pensacola has been a privilege and an incredible learning experience during which I've developed a passion for public service. I am so proud of everything our Technology Resources team has accomplished over the past few years."
During his tenure as Pensacola's CIO, Jones' team completely overhauled the City's technology infrastructure, bringing improved stability, reliability, and security. Jones also implemented a new multi-tier backup system, new email archiving system, and implemented a new City-wide help desk to provided streamlined technical support to all City departments.
Jones' team also worked closely with the Mayor's Office of Communications to develop several new citizen-facing technologies, such as a new City of Pensacola website, the 311 system with an integrated mobile app, the CityView information mapping system, and a new video streaming solution which provided faster access to recorded City Council meetings. As part of his focus on creating a culture of service excellence, Jones also led City-wide security awareness training as well as Security+ and ITIL training for Technology Resources staff, resulting in ITIL certifications for 11 team members.
"Paul has been an invaluable member of my management team, and the work he and his team have done has been recognized throughout the region and the state," said Mayor Ashton Hayward. "I hate to lose him, but as a friend and colleague, I fully support his desire to grow his career and take on new challenges."
Jones was recently recognized with the Florida Local Government Information Systems Association's 2014 award for Innovative Leadership in Management of IT.