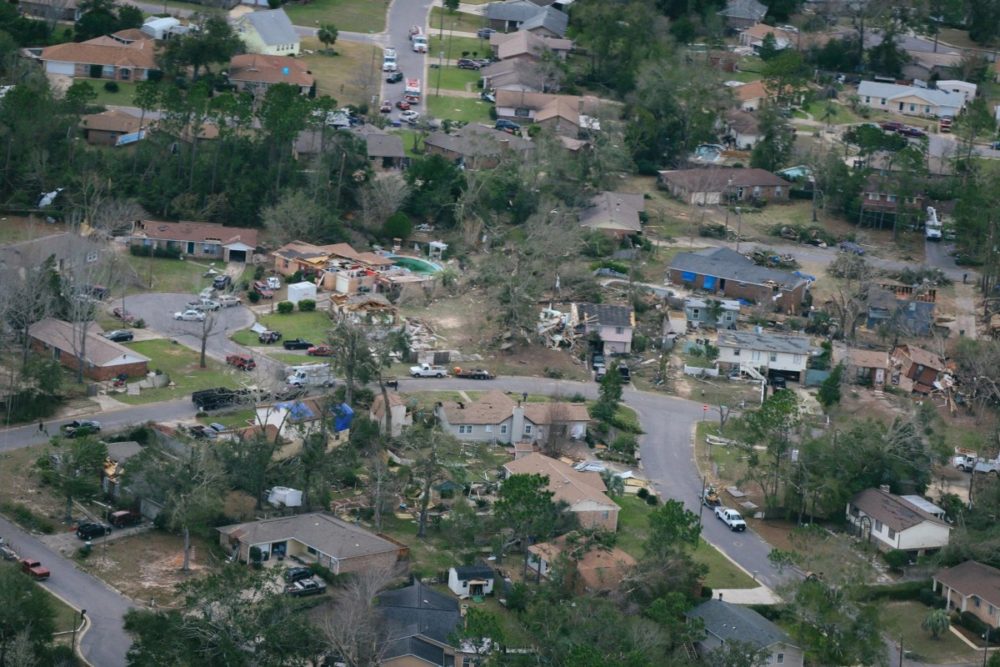 Press Release: On Thursday, March 3, Sanitation crews collected 52 loads from Dunmire Woods. Today, crews will collect the area south of Creighton and begin a second sweep of the tornado impacted areas. On Saturday, crews will concentrate on collecting the construction and demolition (C&D) debris that remains curbside. Beginning next week, March 7, Sanitation crews will resume normal yard trash collection throughout the city but will return to the tornado impacted area for further collection as resources permit.
Beyond the March 7 date, Pensacola Sanitation will continue to focus collection and debris pickup in the affected neighborhoods on the normal "off days" of Wednesday's and Saturday's.
We appreciate your patience and understanding during this period of response to the storms and tornado impacts.