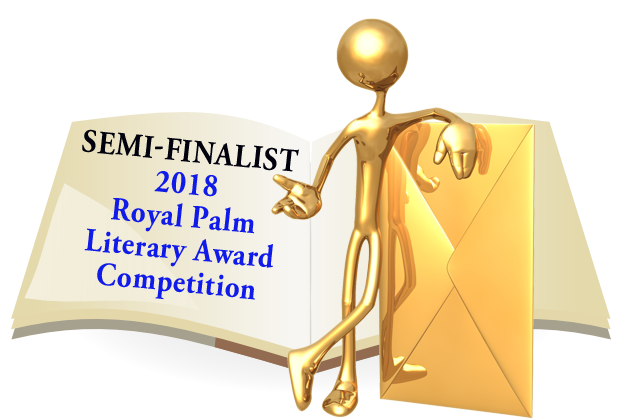 This was a pleasant surprise:
Hi Rick,
Greetings and congratulations! It is our pleasure and honor to inform you that your entry, City of Grudges, is a semifinalist in the published book-length mystery genre category of the 2018 Royal Palm Literary Awards (RPLA) competition.
A lot has been going on with RPLA: the competition has grown in both size and reputation, and the entries are increasingly professional. That makes our semifinals competition a big deal. A huge deal!
This entry now goes on to final judging. We will notify all semifinalists of their finalist status on a rolling basis. And of course the winners will be announced at the Awards Banquet October 20th. The Banquet is part of FWA's flagship annual conference.
Congratulations again on becoming a semifinalist. Tell the world and please feel free to use the semifinalist badge, attached, with pride. You may post it on your website, blog, or email signature line—wherever you wish.
On behalf of Chris Coward, the RPLA Chairperson, and the entire RPLA team, thank you for entering FWA's Royal Palm Literary Awards competition. Woohoo, you're a semifinalist! Best of luck in the finals.
Su Gerheim
Florida Writers Association
17th Annual Florida Writers Conference
October 18-21, 2018
Hilton Orlando Altamonte Springs, FL