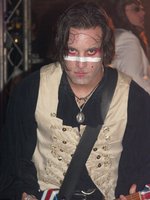 Mobile Press Register: The owner of the Alabama Music Box believes the boundaries of a proposed entertainment district that excludes the music venue is another example of "constant harassment" he's faced since opening the establishment five years ago. Being included within the entertainment district allows patrons to leave an establishment with an open container of alcohol. Patrons will be prohibited from doing so from an establishment that is not within the boundaries. Read more.
Downtown Pensacola has become a vibrant area for restaurants and clubs. We keep hearing that city staff and a few council members want to limit club hours and/or place age restrictions on the businesses.
Our position is the entire city "owns" downtown and that any discussions need to be completely vetted. People love the revitalized downtown area. Don't screw with success.