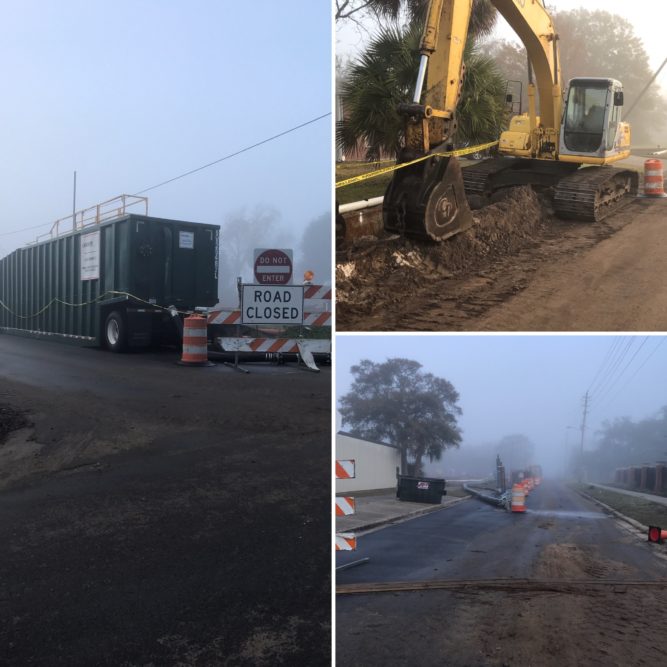 When Escambia County Commissioner Lumon May and County Administrator Jack Brown toured the Tanyard neighborhood and the City of Pensacola's Government Street Stormwater Project on Wednesday, Dec. 14, they and the residents were told the filtration equipment would compete its work by 5 p.m. that day and would be removed from the site by the end of the week.
They were told the heavy excavator equipment would also be removed by the end of the week and orange construction fencing would be placed around the site to keep children from playing the pond.
As this morning, none of those commitments had been met.
These are the photos we took yesterday: