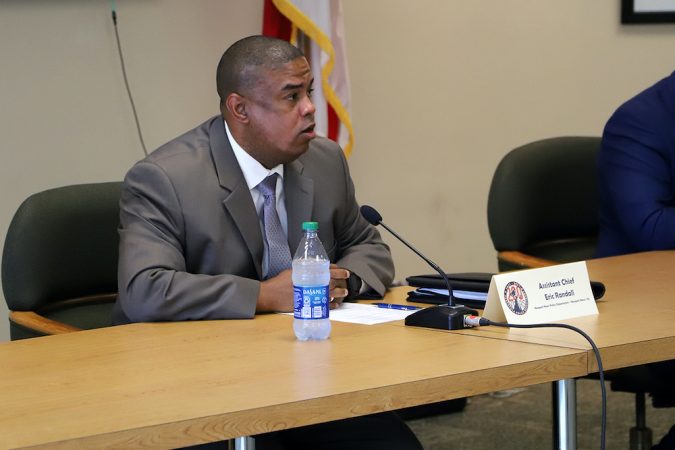 The City of Pensacola, Mayor Grover C. Robinson, IV and the Pensacola Police Department invite the community to attend a Swearing-In Ceremony on Monday, June 14 honoring Eric Randall as he is sworn in as police chief. The ceremony will take place at 10:30 a.m. in Council Chambers, located on the first floor of City Hall at 222 W. Main St.
It will also be live streamed at cityofpensacola.com/video. There will be limited seating capacity in Council Chambers.
Chief Randall was selected as the Chief of Police for the Pensacola Police Department in May after a nationwide search, public participation and thorough review by the selection committee and mayor.
"I am looking forward to celebrating Chief Randall's swearing-in and bringing his leadership to the Pensacola Police Department, along with his sincere dedication to serving and connecting with the Pensacola community," Mayor Robinson said. "The Pensacola Police Department has a strong reputation as a professional law enforcement agency, and I am excited to have Chief Randall's passion and expertise join the incredible men and women of PPD."