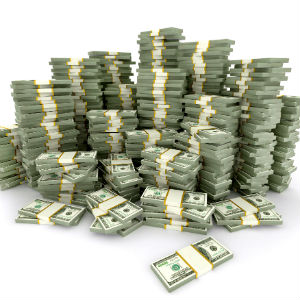 The federal grand jury subpoena requested from the city of Pensacola documents related to the city investments and that it include Requests for Investments disseminated by Pam Childers "on or about Nov. 1, 2011 and Feb, 7, 2012." Childers, who was elected Escambia County Clerk of the Courts in November 2012, was the city's financial services manager during that period.
Former Councilwoman Maren Deweese asked in late 2012 for the State Attorney's Office to look at city deposits made with Servis1st Bank during that time period. The City of Pensacola deposited $12.5 million with Servis1st on Nov. 10, 2011 and another $10 million on Feb. 14, 2012. She wanted the SAO to determine if the city obtained a minimum of three competitive bids for placing the deposits with that bank. She also questioned whether the mayor obtaining a home mortgage from Servis1st constituted "an inappropriate relationship with a vendor by the Contracting Officer of the City." Read Servis 1st.
City CFO Dick Barker provided the SAO a series of emails that showed that Childers had received competitive bids in both instances and that it was Barker who approved the deposits based on the bids.
November 2011 – RFINov
Regions .20%
Servis1st .35%
Bank of America Merrill Lynch .20%
BB&T .30%
Coastal Bank & Trust .15%
SunTrust passed
Wells Fargo .10%
BBVA Compass .48% (but $22-$20 million minimum)
February 2012 – RFIFeb
Servis1st .45%
Bank of America Merrill Lynch .20%
BB&T .25%
BBVA Compass .25%
Whitney Bank .20%
In both instances, it was clear that Servis1st offered the highest rate. The State Attorney found no reason to investigate this issue further.
The federal grand jury's subpoena is broader and asks for bids from Jan. 1, 2010 to Jan. 1, 2013. It may be reviewing more than these two transactions.
Inweekly has a public request with the city of Pensacola for the information it has compiled to fulfill its subpoena ( MX-2300N_20140827_180518). We have been told that we will be allowed to review those public documents later this week. Those files may tell us more about what this investigation may concern.