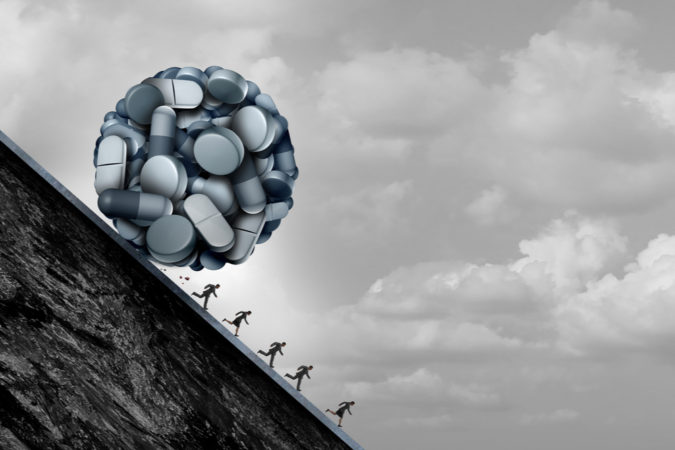 CivicCon is bringing to Dr. Tom McLellan Pensacola 7 p.m. Monday, Oct. 21 at The Rex Theatre, 18 N. Palafox St.
To attend, simply RSVP for this FREE event at: https://www.eventbrite.com/e/civiccon-speaker-tom-mclellan-helps-pensacola-fight-addictions-tickets-72090166629
Can the U.S. reduce its substance use problems? Can Pensacola?
Dr. Tom McLellan is a leading researcher on addiction and his answer is "yes" to both questions. However, it takes different thinking and strategies.
Why should it be a priority?
• 4.1 million people are in treatment nationally
• Another 21.4 million are addicted
• Staggeringly, another 40 million people are misusing substances
• An estimated $440 billion in annual costs to our nation
He will share that it is important to know the critical "at risk" period for addiction is adolescence with 90 percent of addicts initiating between the ages of 12 and 25.
Dr. McLellan has been a career researcher for 40 years and founded the Treatment Research Institute in 1992. He also served as a professor in Psychiatry at the University of Pennsylvania.
In his career he has published over 550 research articles and successfully completed over 150 NIH research grants. He has received Lifetime Achievement Awards from the American, Swedish, Italian and British Societies of Addiction Medicine – and jointly by the National Institute on Drug Abuse and the National Institute on Alcohol Abuse and Alcoholism.
Dr. McLellan holds a B.A. from Colgate University and a Ph.D. from Bryn Mawr College. He received postgraduate training in psychology at Oxford University in England.
CivicCon is a partnership of the News Journal and the Studer Community Institute to make our community a better place to live, grow, work and invest through smart planning and civic conversations.
To attend, simply RSVP for this FREE event at: https://www.eventbrite.com/e/civiccon-speaker-tom-mclellan-helps-pensacola-fight-addictions-tickets-72090166629