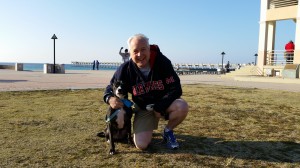 The Escambia County Animal Shelter is hosting a Clear the Kennels Event hoping to find a home for every animal for the Holidays. Any coverage you can offer to help these animals will be greatly appreciated. Here's the information:
Volunteers from SouthBARK Rescue are working with the Escambia County Animal Shelter to host a Clear the Kennels Event. It is scheduled for this Friday and Saturday, December 5th & 6th from noon until 6 pm.
All the pets at the shelter are hoping to find a good home for the Holidays. The shelter will be offering Manager's Specials. Dogs 3 yrs and older will be available for $35 and dogs under 3yrs will be $55. Cats over 3 yrs will be $20 and cats under 3 yrs will be $30. The adoption fee includes spay/neuter, rabies and microchipping. …Hopefully dreams will come true, the kennels will be cleared and the all the loving adoptable pets will have new homes.
SouthBARK Rescue is a 501(c)(3) non-profit rescue operating in Northwest FL, South AL and Southeast Mississippi. We rescue dogs from the local shelters. We specifically rescue animals on the euthanasia lists. SouthBARK is an all volunteer, foster based organization. We always need and welcome new fosters.
—-
The dog in the photo, Percy Jackson, was a pet that my daughter Cat got from the Escambia County Animal Shelter.