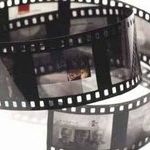 350 Pensacola hosts this screening of Coal Ash Stories, a compilation of four short documentary films focused on coal ash, public health concerns, and policy with a question and answer discussion to follow.
The 30-minute film compilation and post-screening program will provide an opportunity for the public to learn about the health and environmental impacts of coal ash in communities across the country. Coal ash contains arsenic, lead, mercury, selenium, and many other contaminants harmful to human health and the environment. Coal ash has been produced and stockpiled for decades at power plants in Pensacola and Panama City, and there is concern that constituents of coal ash could leach into groundwater and local waterways as has happened in other areas.
"Coal ash is the second largest industrial waste stream in America, though it is less regulated than your household garbage," states Amy Adams of Appalachian Voices, an environmental non-profit committed to protecting the land, air and water of the central and southern Appalachian region.
The four short documentaries featured in Coal Ash Stories paint a grim picture of what life looks like when coal ash pollutes a community. Residents are unable to drink their own water, take a bath, fish, or farm without worrying about long-term health effects. Similar fears are now being felt by communities located near other coal-fired power plants across the country.
The films include An Ill Wind by Earthjustice, At What Cost? by Appalachian Voices, Coal Ash Chronicles by Rhiannon Fionn, and Downwind and Downstream: With Power Comes Responsibility by Carly Calhoun & Sam Despeaux.
"It is important to elevate conversations about pollution of all kinds in our country for the sake of our health and the health and viability of future generations. My hope is that films like mine will galvanize citizens who have the power to push for positive change," says filmmaker Rhiannon Fionn.
Working Films, a national nonprofit and nonpartisan organization that builds partnerships between nonfiction media-makers, nonprofit organizations, businesses, educators and advocates to advance community-based and policy solutions to social, economic, and environmental challenges, is coordinating Coal Ash Stories.
The film screening is the November offering in 350 Pensacola's ongoing series of presentations addressing climate change and our environment. The program is free and open to the public. For more information, please call 850-572-7230 or email 350pensacola@gmail.com.
What: Coal Ash Stories Film Screening
Where: Bayview Senior Resource Center, 2000 E. Lloyd St., Pensacola, FL 32503
When: Monday, November 10, 7 p.m.