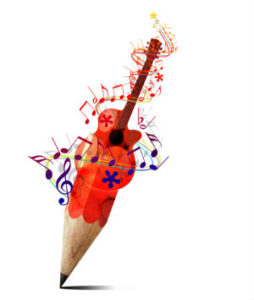 Press Release: In their fifth anniversary show, the Coastal Cabaret Ensemble will be performing songs from America's musical theatre master in Everything's Coming Up Sondheim this weekend, June 5th through 7th.
Stephen Sondheim turned 85 this year and his music has been heard in theaters, concert halls and cinemas world-wide. With numerous Broadway hits, several musicals of his were turned into hit movies like Sweeney Todd and Into the Woods. This CCE performance will include songs from those shows and also from Gypsy, Company, Assassins, Anyone Can Whistle, Merrily We Roll Along and A Little Night Music, along with the movies Reds, The Seven-Per-cent Solution, and Dick Tracy.
The group's creative team includes Founding Director Andy W. Davis, Assistant Director Joseph Garnett, and long-term accompanist Kathy Johansen. The cast also features local and returning musical theatre veterans from the area including Candi Bramlett, Kristen Carter, Tricia Coady, Chantelle Cognevich, Lewis Elliott, Musetta Feldman, Brooke Fleming, Michele Edge Green. Scott W. Haring, Haley Jensen, Liza Mae, Denley Messerly, A. Mark Palmer, Kelly Shepherd, Julie Smith, and Nathan Toepfer.
"I'm proud to have assembled some of the area's best talent in this group over the years and thrilled to have these particular voices involved for our tribute to Sondheim, a living legend," said Davis.
Performances will be held in the M.C. Blanchard Courtroom Theatre at the Pensacola Little Theatre/Pensacola Cultural Center. Tickets are available by calling the PLT Box Office at 850-432-2042 or purchasing online at pensacolalittletheatre.com. Box office hours are 10:00 am until 5:30 pm on weekdays and one hour prior to show time. Ticket prices are $17 for Cafe Seating and $10 for General Admission.
Show times are Friday and Saturday night at 7:30 pm along with a Sunday matinee at 2:30 pm. Seating is limited.