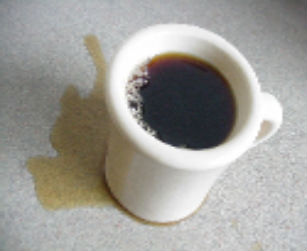 On Wednesday evening, March 26 from 6:30 p.m. at the Tryon Public Library on Langley Ave, midway between Ninth Ave and Davis Highway, there will be a special meeting of the Pensacola Coffee Party with the individuals, groups, and organizations who want to participate in the Move To Amend (MTA) Campaign and form a Move To Amend Coalition (MTAC).
The purpose of the meeting is to plan and organize the formation of the MTA Coalition and a MTA affiliate, and begin planning
The initial goal of the campaign is to raise the awareness of our community by educating and informing the community of what Move To Amend is and the proposed 28th Amendment to the U.S. Constitution. By raising the awareness of MTA, the campaign's intent is to lead to city, county, and state governments' endorsement of the resolution to support theproposed 28th Amendment.
Move To Amend is a national grass roots movement working to pass a 28th amendment to the Constitution that will declare that money is NOT speech and that a corporation is NOT a person.
The March 26 meeting is the follow-up to the March 12 meeting and the contributions and resolve of those who attended to plan the initial kick off event(s) for the Move To Amend campaign in the Bay Area. The formal name and geographic expanse of the campaign has not yet been decided; however, some of the suggestions included: MTA Coalition of the – Panhandle, Emerald Coast, Gulf Coast, Pensacola Bay Area, and Northwest Florida.
The use of Move To Amend's short documentary film, "Legalize Democracy," will be discussed as a means to informon local public access television.
Individuals and groups interested in supporting, affiliating with, and/or partnering with the to-be-formed Move to Amend Coalition in our community are urged to attend. Any local groups or organizations that may be interested, contact Mike Potters at (850)512-4893.