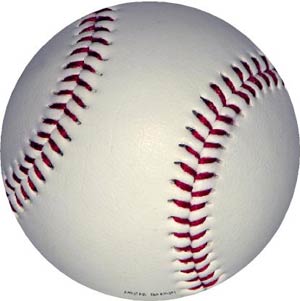 The Pensacola Sports Association (PSA) and COX announced a three-day round-robin tournament featuring five NCAA Div. I schools to play at the waterfront stadium at the Vince Whibb's Jr. Community Maritime Park. The teams playing in this year's Cox Diamond Invitational include the University of Southern Mississippi Golden Eagles, the Troy Trojans, the University of North Florida Ospreys, the Nicholls State Colonels, and the Saint Louis Billikens.
Friday, Feb. 20 and Saturday, Feb. 21 will each have three games per day, and two games will be played on Sunday, February 22.
"We are excited to bring back major Div. I college baseball to the Community Maritime Park," said PSA Executive Director Ray Palmer. "Last year's games proved this area would support the teams. We think this new format will give the baseball fan even more quality baseball action."
Individual tickets will be available beginning November 1. Ticket and game information will be available at www.pensacolasports.com or by visiting the stadium's ticket office. Corporate sponsorship and group tickets are available by calling the PSA office at 434-2800.
Quote from Nicholls State
"We are honored to be a part of a great tournament in one of the best baseball venues in the south. I really appreciate the hard work of the Pensacola Sports Association," commented Nicholls State head baseball coach Seth Thibodeaux. "We are excited to bring our team to Pensacola. We have some alumni there and we have some players on our team from the Pensacola area and I know they'll be excited to be coming home to play in front of friends and family."
Quote from Troy University
"We are all very excited about participating in this year's weekend tournament at Pensacola Bayfront Stadium! Playing in Pensacola last year was such a positive experience that coming back was an absolute no-brainer," said head baseball coach Bobby Pierce. "The quality of teams for the weekend and the fabulous venue should make for an outstanding weekend of college baseball! Many thanks once again to the Pensacola Sports Association for inviting the Troy University Trojans to this event!"
For game and sponsorship information, contact Ray Palmer with the Pensacola Sports Association at 434-2800 or e-mail rpalmer@pensacolasports.com.