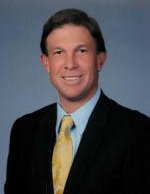 Escambia County District 5 Commissioner Steven Barry will hold an open forum town hall meeting on Monday.
The May 13 town hall is scheduled for 5:30 p.m., in the Ransom Middle School cafeteria. The school is located at 1000 West Kingsfield Road, in Cantonment.
For more information, contact Commissioner Barry's office at 595-4950. Citizens can also follow District 5 news on Twitter at @myDistrict5.