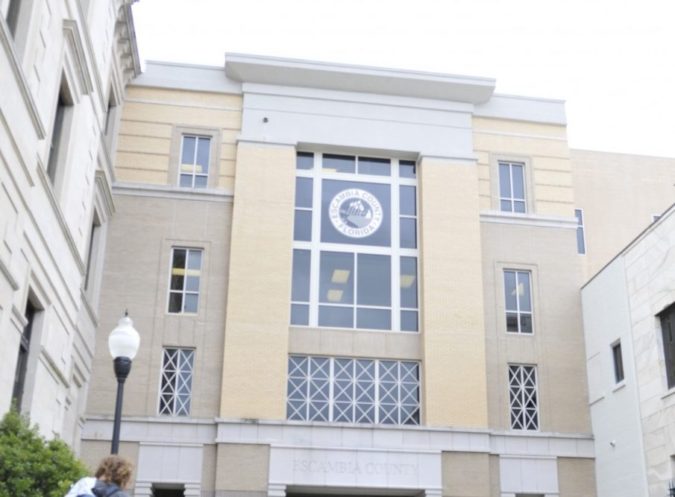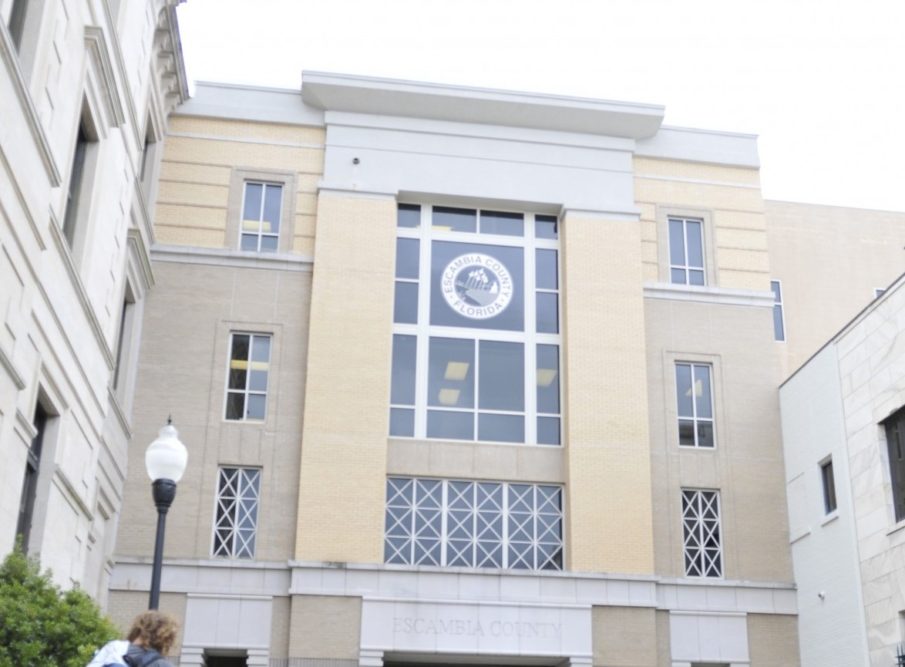 The Escambia County Commission voted last Thursday to give County Administrator Jack Brown two one-year extensions of his contract, which was due to expire Jan. 8, 2018.
Commissioner Steven Barry expressed his frustration with Brown's effectiveness but not with his character or work ethic.
"I've had in essence the same discussion about the same issue, over and over again, for the last two or three years," he said. "While I believe everything I said about Jack and his character, I want to see more production. I want to see more loops closed."
Barry did meet with Brown on Thursday afternoon before the commission meeting.
"My feedback to Jack this afternoon was I'm going to do everything that I can to do hold an administrator accountable for not just their own actions, but the product we get done," he said. "And I would like to see a greater accountability that Jack pushes down the hierarchy."
The District 5 commissioner said he would reluctantly support a one-year extension but not two.
Commissioner Underhill advocated for two years. He said, "We can definitely get better…I also think there's almost nothing that I can imagine getting us there better than our current county administrator, and a changeover to another one, within the next couple of years, I think would be get us further away from that."
At the agenda review earlier, Commissioner Grover Robinson, whose term ends next year, had indicated he would support a one-year extension but had changed his mind and thought two years would be better for the county.
"I think there's an outward stability issue, going forward," he said. "Not just what happens, but also your employees and who you're attracting."
Commissioner Lumon May reminded the board that he, Robinson and Barry were the three who voted for Brown to become the administrator and faced a State Attorney's Office investigation because of it. The 3-2 vote might not have shown stability, but it was the right decision at the time.
Barry said, "Is it two years that moves forward without a unanimous vote? Or is it a one-year extension that can move forward with a unanimous vote? That decision is up to y'all."
Commissioner Jeff Bergosh favored two years. "You give someone a two-year contract, and you're not always gonna hear what you want to hear," he said. "But, a one year contract is almost like a vote of no confidence, in my opinion."
Commissioner May tried to work out a compromise to get a unanimous vote for the two-year extension. The current contract had a severance provision of 25 percent of Brown's base salary and six months of health insurance.
He suggested, "If those two things were stripped out–25 percent and he's not using healthcare, could you find a 5-0 vote?"
Brown said, "I'm fine with getting rid of the buyout. If you guys want to search for a new administrator, begin the search. Bring somebody else onboard. I'm not job scared. I want to work with you guys, I want to work with the county; I don't want to be the center of controversy. I think the two-year provides more stability.
The board voted unanimously for two one-year extensions.