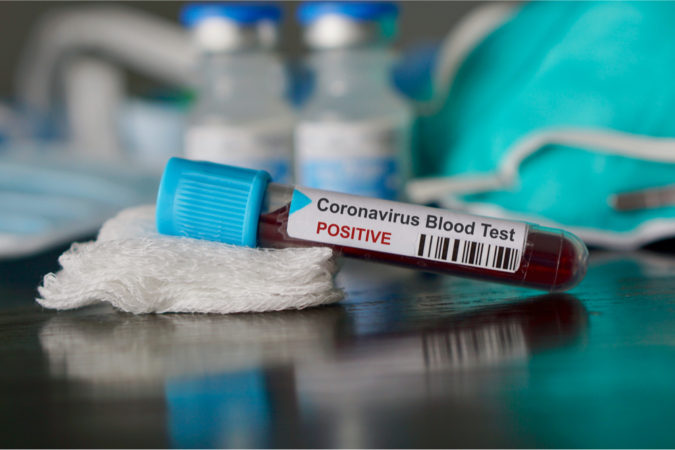 The DOH reported:  Today, as of 10 a.m., there are 314  total Florida cases – up from 216 that was reported last night.
New Florida cases include:
98 additional positive COVID-19 cases (94 Florida residents and 4 non-Florida residents) reported to the Florida Department of Health.
There are currently 289 positive cases in Florida residents and 25 positive cases in non-Florida residents.
---
At this morning's presser of medical leaders, Ascension Health Chief Operating Officer Justin Labrato gave an update on the Ascension drive-thru testing and its call-in screening. He said the screening line, 850-746-2684, is 6 a.m.- 10:00 p.m.
"We're receiving about 700 phone calls a day through that screening call center," said Labrato. "In the first two days about 28% of the individuals that called met the CDC screening criteria that needed to be tested. We are not testing anyone unless they have been pre-screened."
According to Labrato, the drive-thru testing facility in Pensacola in the first two days saw 211 patients there–61 on Monday, 150 yesterday.  He said, "This morning I was there and we actually had to open 30 minutes early. We saw 78 patients in 90 minutes there this morning."
The process takes about five minutes once a person gets through  the car line.
We have had an absolutely amazing group of healthcare workers that have volunteered to help with this, about 70 people so far from Sacred Heart," he said. "We have three dedicated teams that are working around the clock. Really the call centers, since that's the front door is the key. That's been led by Christy Garrett. Our operational team by Kristen Sylvester. And our clinical team by Jenny Ford."
---
From the Pensacola Little Theater: "As of today, our building will be closed for the rest of the week in order to keep our volunteers, patrons, and staff safe and in line with CDC recommendations to limit gatherings to no more than 10 individualsWe have  postponed our upcoming production of Winnie-the-Pooh. The new dates for the performance will be May 16 (10am, 3pm), May 17 (3pm), May 23 (10am, 3pm), and May 24 (3pm). All ticket holders will be transferred to the date that best suits their May schedule, and vouchers will be offered to those who cannot attend."
---
From Pen Air: Effective Monday, March 23, 2020, all Pen Air branch lobbies will be closed; however, all drive-thru and Pen Air Live drive-thru locations will remain open during their normal business hours.
The 20th Annual Friends of the Navy-Marine Corps Relief Society Golf Tournament, scheduled for March 27th, has been cancelled. All funds collected will be donated to the Navy-Marine Corps Relief Society at a later date.
The Annual Meeting, scheduled for April 23rd, has been postponed until further notice.
If you require a face-to-face meeting, please call our Member Service Center at 850.505.3200 or Toll-Free 877.473.6247 to schedule an appointment. Our Member Service Center is available Monday-Friday 7am-6pm and Saturday 9am-2pm.