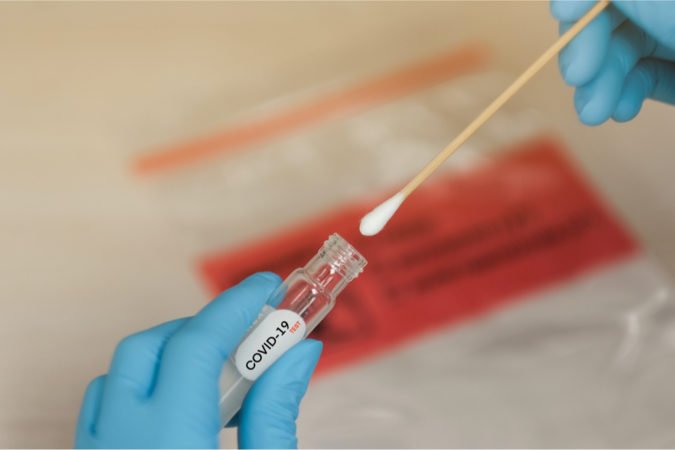 Florida hit a new daily record for new COVID-19 cases – 3,207 – besting the record set only two days ago.
Escambia County has two more deaths and 37 new cases – none are tied to local nursing homes and nine were non-Florida residents. The county hospitalization are now 73 – 9% of total cases.  The percentage of positives for the day is 3.9%, slightly down from the previous day.
The three-county region has 66 new cases.
| | | | | |
| --- | --- | --- | --- | --- |
| | 6/17/20 | 6/18/20 | Increase | |
| Total Cases | 82719 | 85926 | 3207 | 3.88% |
| Florida Residents | 80676 | 83854 | 3178 | 3.94% |
| Non-Fla. | 2043 | 2072 | 29 | 1.42% |
| Deaths | 3018 | 3061 | 43 | 1.42% |
| | | | | |
| Escambia | 1052 | 1089 | 37 | 3.52% |
| Okaloosa | 351 | 366 | 15 | 4.27% |
| Santa Rosa | 305 | 319 | 14 | 4.59% |
Escambia ranks 10 in the state for cases among Florida residents (min. 850 cases)
| | | | | |
| --- | --- | --- | --- | --- |
| Rank | County | Population | Cases | Per 30K |
| 1 | Dade |     2,715,516 | 23391 |    258.41 |
| 2 | Collier |        363,922 | 2805 |    231.23 |
| 3 | Palm Beach |     1,446,277 | 9732 |    201.87 |
| 4 | Broward |     1,924,229 | 9826 |    153.19 |
| 5 | Lee |        718,679 | 3273 |    136.63 |
| 6 | Manatee |        373,853 | 1536 |    123.26 |
| 7 | Hillsborough |     1,378,883 | 4546 |      98.91 |
| 8 | Pinellas |        957,875 | 2831 |      88.67 |
| 9 | Orange |     1,321,194 | 3787 |      85.99 |
| 10 | Escambia |        311,522 | 857 |      82.53 |