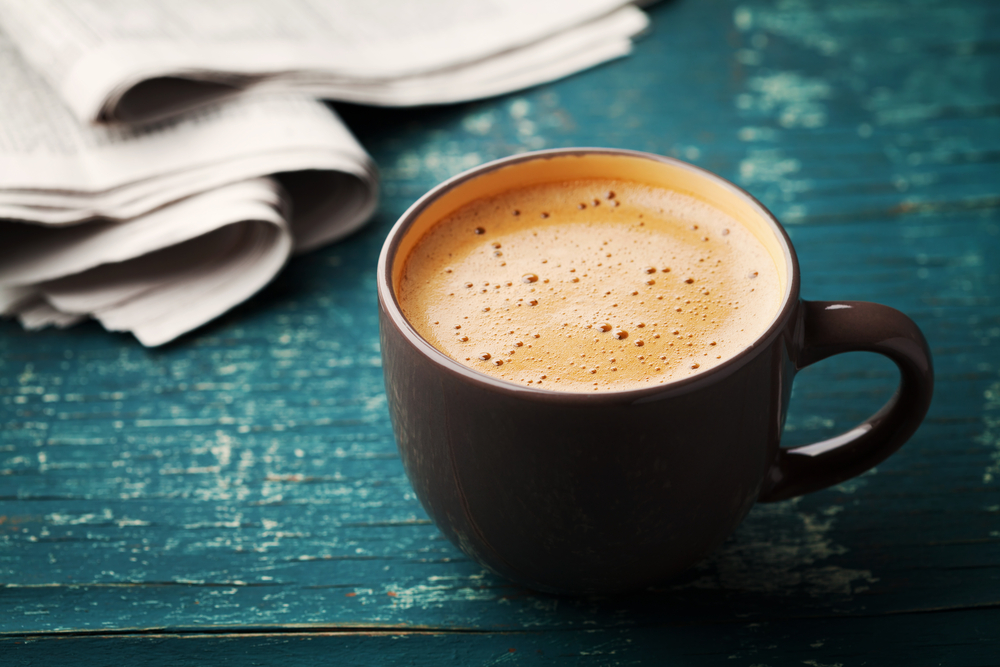 State Parks
On Sunday, the Department of Environmental Protection announced that at the direction of Governor DeSantis and to successfully uphold CDC guidance to maximize social distancing and avoid gatherings larger than 10 people, DEP would close all Florida State Parks to the public effective Monday, March 23.
DEP has taken many measures to continue providing resource recreation at our State Parks during this time, such as limiting operating hours and reducing visitor capacity at parks with high visitation. Unfortunately, this has not resulted in the reductions needed to best protect public health and safety as Florida continues to mitigate the spread of COVID-19.
---
Federal Parks
Gulf Islands National Seashore is coordinating with state and local governments to incorporate their guidance into operational decisions for the Seashore and is announcing additional modifications to operations effective immediately. Where it is possible to adhere to the latest health guidance, the following remain open at this time:
All park waters (82% of the park)
The Naval Live Oaks Area Bayside (north of Hwy. 98)
Petit Bois, West Petit Bois, and Horn islands, as well as the NPS-owned portions of Cat Island
The following have been cancelled parkwide:
All ranger led programs have been cancelled
Special Use permits for activities have been cancelled
The following are closed in Florida (updates in bold):
Processing of all Crab Island Commercial Use Authorizations are suspended
The Naval Live Oaks Area Soundside (south of Hwy. 98) as of 5:00 pm on March 22
The Okaloosa, Santa Rosa, Fort Pickens, and Perdido Key areas as of 5 p.m. March 20

The Fort Pickens Campground, campers must depart by 11 a.m. March 21
Hwy. 399 between Pensacola Beach and Navarre Beach on the evening of March 20

The Fort Barrancas Area including the forts and visitor center
The following are closed in Mississippi (updates in bold):
The Davis Bayou Area and associated facilities

Park Road remains open to VFW Road, Gollott Road, Quave Road and Eagle Point Road to serve adjacent subdivisions

Ship Island and associated facilities
Concession Operations:
---
Jobs
CareerSource Escarosa is closed to the public till further notice. Center staff will remain available to serve job seekers and others by phone, online, and any other electronic means possible: We highly encourage the use of internet-based services such as www.employflorida.com, www.floridajobs.org, and to call our offices for telephone assistance and work with one of our advisors. Those needing to initiate or manage a reemployment claim for benefits will find the link to the CONNECT system at http://www.floridajobs.org/Reemployment-Assistance-Service-Center/reemployment-assistance/claimants/apply-for- benefits.
---
Domino's Looking for Workers
Domino's franchise-owned locations are looking to hire about 250 new team members across more than 35 stores throughout the Pensacola and Mobile, Alabama, areas. The positions include delivery drivers, customer service representatives, assistant managers and managers.
"Domino's works hard to serve local communities across the country and Pensacola and Mobile are no different," said Jeff May, a Domino's franchise owner in the Pensacola and Mobile area. "Stores across this area are continuing to provide pizza to those who are looking for a delicious, hot meal, and at times like this, staffing is critical."
Domino's stores throughout the U.S. provide a contactless delivery option to customers, while also offering carryout to those who prefer it. To make sure service levels remain strong, Domino's franchise-owned locations throughout the region need additional team members.
"While many local, state, and federal rules are closing dine-in restaurants, the opportunity to feed our neighbors through delivery and carryout continues," said May.  "We want to make sure we're not only providing food to people, but also delivering opportunity to those who are looking for work."
Those who are interested in applying for a position should visit jobs.dominos.com. To read about what Domino's is doing regarding COVID-19, please visit biz.dominos.com/web/media/covid-19.
---
Missing March Madness
CBS Sports Network has created Full March Madness Marathon Schedule, which will replay favorite games from NCAA tournaments.
Monday, March 23
7 p.m. — 2019 Sweet 16: Virginia Tech vs. Duke
9 p.m. — 2019 Elite 8: Michigan State vs. Duke
12 a.m. — 2019 Second Round: UCF vs. Duke
2 a.m. — 2019 Sweet 16: Virginia Tech vs. Duke
4 a.m. — 2019 Elite 8: Michigan State vs. Duke
Tuesday, March 24
10 a.m. — 2019 Elite 8: Michigan State vs. Duke
6 p.m. — 2019 Elite 8: Purdue vs. Virginia
8 p.m. — 2019 Final Four: Auburn vs. Virginia
10 p.m. — 2019 Championship: Texas Tech vs. Virginia
12 a.m. — 2019 Elite 8: Purdue vs. Virginia
2 a.m. — 2019 Final Four: Auburn vs. Virginia
4 a.m. — 2019 Championship: Texas Tech vs. Virginia
Wednesday, March 25
10 a.m. — 1998 First Round: Valparaiso vs. Ole Miss
6 p.m. — 2012 First Round: Lehigh vs. Duke
8 p.m. — 2008 First Round: Davidson vs. Gonzaga
10 p.m. — 2008 Second Round: Davidson vs. Georgetown
12 a.m. — 2018 First Round: UMBC vs. Virginia
2 a.m. — 2012 First Round: Lehigh vs. Duke
4 a.m. — 2010 Second Round: Northern Iowa vs. Kansas
Thursday, March 26
10 a.m. — 2002 Sweet 16: Duke vs. Indiana
6 p.m. — 2006 Sweet 16: UConn vs. Washington
8 p.m. — 2006 Sweet 16: UCLA vs. Gonzaga
10 p.m. — 2002 Sweet 16: Duke vs. Indiana
12 a.m. — 2006 Sweet 16: UConn vs. Washington
2 a.m. — 2006 Sweet 16: UCLA vs. Gonzaga
4 a.m. — 2002 Sweet 16: Duke vs. Indiana
Friday, March 27
10 a.m. — 2006 Sweet 16: UCLA vs. Gonzaga
6 p.m. — 2010 Sweet 16: Kansas State vs. Xavier
8 p.m. — 2013 Sweet 16: Michigan vs. Kansas
10 p.m. — 2017 Sweet 16: Florida vs. Wisconsin
12 a.m. — 2010 Sweet 16: Kansas State vs. Xavier
2 a.m. — 2013 Sweet 16: Michigan vs. Kansas
4 a.m. — 2017 Sweet 16: Florida vs. Wisconsin
Saturday, March 28
8 a.m. — 2004 Elite Eight: Oklahoma State vs. St. Joe's
10 a.m. — 2005 Elite Eight: Illinois vs. Arizona
12 p.m. — 2017 Elite Eight: North Carolina vs. Kentucky
2 p.m. — 1992 Elite Eight: Duke vs. Kentucky
4 p.m. — 1998 Elite Eight: Kentucky vs. Duke
6 p.m. — 2014 Elite Eight: Kentucky vs. Michigan
8 p.m. — 2015 Elite Eight: Kentucky vs. Notre Dame
10 p.m. — 1992 Elite Eight: Duke vs. Kentucky
12 a.m. — 1998 Elite Eight: Kentucky vs. Duke
2 a.m. — 2014 Elite Eight: Kentucky vs. Michigan
4 a.m. — 2015 Elite Eight: Kentucky vs. Notre Dame
Sunday, March 29
7 a.m. — 2015 Elite Eight: Kentucky vs. Notre Dame
9 a.m. — 1992 Elite Eight: Duke vs. Kentucky
1 p.m. — 2018 Elite Eight: Kansas vs. Duke
3 p.m. — 2019 Elite Eight: Michigan St vs. Duke
10 p.m. — 2015 Elite Eight: Kentucky vs. Notre Dame
12 a.m. — 2017 Elite Eight: North Carolina vs. Kentucky
2 a.m. — 2018 Elite Eight: Kansas vs. Duke
4 a.m. — 2019 Elite Eight: Michigan St vs. Duke