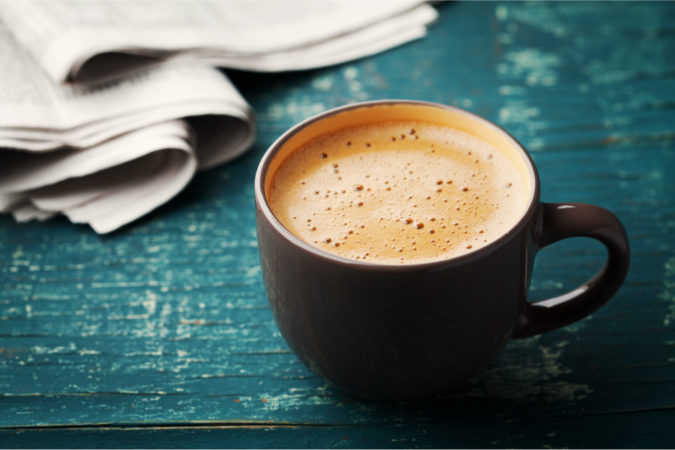 Florida is approaching 100K COVID-19 cases. Escambia County had 28 new cases reported on Sunday – 23 of the new cases were Florida residents and only one was associated with a local nursing home. The median age for 6/20 was 26.
Duval County – site  of the 2020 GOP convention – had 259 new cases, the highest daily increase in the past two week. Two weeks ago, Duval only had 14 new cases.
Escambia County had a steep increase in ER visits with flu-like and COVID-like illnesses – see graph below.
How long will this uptick last? Monday reports have been typically low. What happens on Tuesday-Saturday will show whether the upward trend will continue.
The other question that county officials should be asking is: why has the median age dropped? Two weeks ago, the median age ranged from 51-61.  Are the 185 new cases last week all construction workers riding in van pools to Panama City? Not hardly.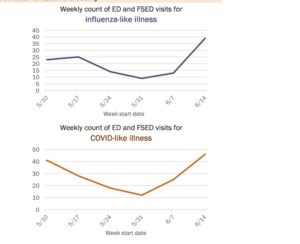 | | | | |
| --- | --- | --- | --- |
| | 6/20/20 | 6/21/20 | Increase |
| Total Cases | 93797 | 97291 | 3494 |
| Florida Residents | 91670 | 95139 | 3469 |
| Non-Fla. | 2127 | 2152 | 25 |
| Deaths | 3144 | 3161 | 17 |
| | | | |
| Escambia | 1170 | 1198 | 28 |
| Okaloosa | 398 | 400 | 2 |
| Santa Rosa | 342 | 344 | 2 |