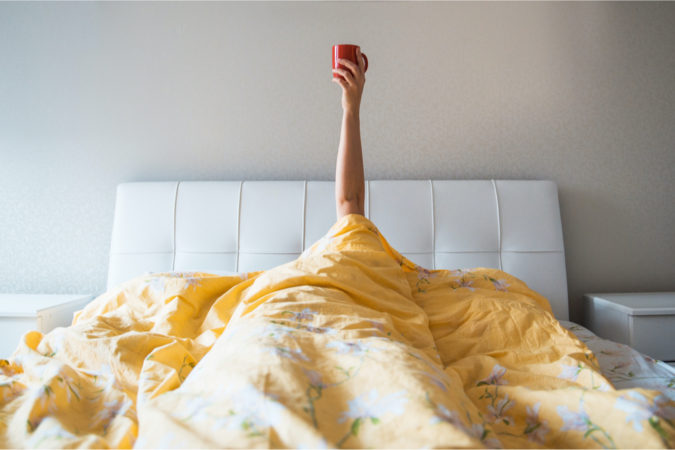 Escambia County now has 48 positive COVID-19 cases among residents and staff at local long-term care facilities – up 40 from last Tuesday, April 7.
Inweekly has asked the county to identify the infected facilities, especially the one listed as highly infected in last week's SitReps.  We've heard the governor's office has squashed any naming of infected nursing homes. The county sent us to DOH Escambia and the state surgeon general.
The state surgeon general hasn't replied. BTW: The surgeon general is also the secretary of the Florida Dept. of Health.
DOH Escambia said: "FDOH-Escambia is unable to comment regarding naming the facility of confirmed COVID-19 cases. Every epidemiological investigation is unique, both in nature and circumstance. Rule 64D-3.036, Florida Administrative Code, provides specific guidance, and states that all information contained in epidemiological investigations is confidential as provided in Section 381.0031(6), F.S., and will only be released if determined as necessary by the State Surgeon General."
Our attorney Eric Stevenson looked up Rule 64D-3.036, Florida Administrative Code. He said, "They have the authority to release it, and I would argue that the rule requires them to do so."
64D-3.036 Notifiable Disease Case Report Content is Confidential:All information contained in laboratory reports, notifiable disease or condition case reports and in related epidemiological investigatory notes is confidential as provided in Section 381.0031(6), F.S., and will only be released as determined as necessary by the State Health Officer or designee for the protection of the public's health due to the highly infectious nature of the disease, the potential for further outbreaks, and/or the inability to identify or locate specific persons in contact with the cases.
What is the risk to the public if DOH doesn't release the name? With visitations shut down since mid-March, the COVID-19 is being brought into nursing homes by the staff who showed no signs of the virus. The infected, but asymptomatic, individuals are moving about our community unknowingly spreading the virus.
That will be what we argue in court, if all other remedies to get the information are blocked.
Gov. DeSantis has created strike teams that will help test nursing home residents and staff. We asked DOH Escambia if we were getting a strike team and if their department was testing at the nursing homes.
The reply: "The Department strives to protect the identity of individuals tested or affected by COVID-19, while also ensuring information necessary for the public health is available. As such, in order to protect the personally identifiable health information (PHI) of Floridians, the Department is unable to provide certain details regarding case information."
In the past, when DOH stonewalled on questions, the citizens of Escambia County had a champion in county government that would lobby health officials and fight for information and transparency. Is anyone now?
---
Will Governor Ron DeSantis be the first governor to rollback COVID-19 restrictions?  The buzz yesterday was the governor was going to make such an announcement, but he didn't.
Yesterday at his press briefing, President Donald Trump said some states might open for business by May 1. "I will be speaking to all 50 governors very shortly," Trump said, "And I will then be authorizing each individual governor of each individual state to implement a reopening and a very powerful reopening plan of their state at a time and in a manner as most appropriate."
You can expect bookies to start taking bets on which Republican governors will pull the trigger first. Here are the most likely governors to follow the Trump's direction:
Gov. Tate Reeves – Mississippi: 3087 cases, 111 deaths
Gov. Kristi Noem – South Dakota: 988 cases, 6 deaths
Gov. Kim Reynolds – Iowa: 1899 cases, 44 deaths
Gov. Pete Ricketts – Nebraska: 930 cases, 21 deaths
Gov. Asa Hutchinson – Arkansas: 1498 cases, 32 deaths
Gov. Doug Burgum – North Dakota: 341 cases, 9 deaths
Gov. Henry McMaster – South Carolina: 3,553 cases, 97 deaths
Gov. Gary Herbert – Utah: 2418 cases, 19 deaths
Gov. Mark Gordon – Wyoming 282 case, 1 death
However, the most notable would be DeSantis and Florida.
---
Testing Slowdown?
POLITICO reports the number of coronavirus tests analyzed each day by commercial labs in the U.S. plummeted by more than 30 percent over the past week. One reason for the drop-off may be the narrow testing criteria that the Centers for Disease Control and Prevention last revised in March.
In Escambia County, we saw specimen collections increase last week, going from 1,271 the first week of April (3/30-4/5) to 1,542 (4/6-4/12). However, we did see a significant drop off on Monday – 173,  Monday 3/30 was 226 and Monday 4/6 was a high of 410. Inweekly will continue to push for daily press briefings from the county and DOH Escambia to help us understand the data.