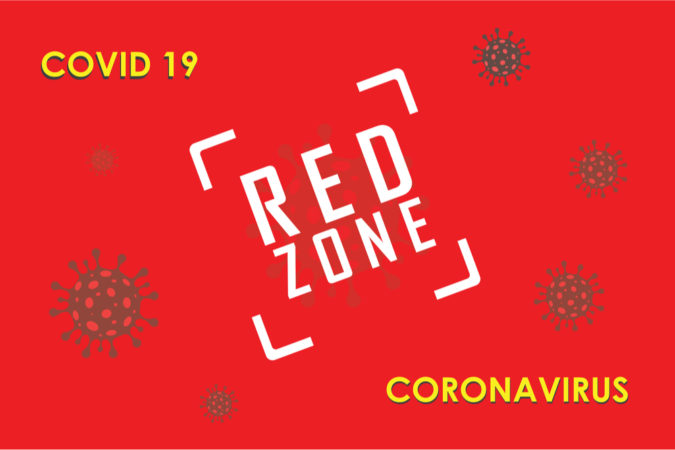 According to the Florida Department of Health, Escambia County 's positivity rate yesterday was 22.45% based on 891 test results reported for Monday, Jan. 5.  We also added three more deaths yesterday.
The hospitalizations as of this morning are 267 – up 19 from Monday's daily record, according to the county's dashboard. Baptist reports no adult ICU beds available; Ascension Sacred Heart 11, West Florida Hospital and Speciality Hospital one each.
Hospitals are treating COVID patients in wings and units set aside for COVID. Inweekly reached out to all three hospitals this morning.
Kendrick Doidge, West Florida Hospital's vice president of business and public relations, said his leadership team meets each morning to discuss the COVID census, and while the surge in cases has surpassed the summer's outbreak, he doesn't believe the hospital is at a crisis level yet.
"We have the capacity to handle a surge, but we are concerned with the increase in cases since Thanksgiving," said Doidge, "and what appears to be a fatigue among the public to follow the CDC guidelines."
Pensacola Mayor Grover Robinson expressed his frustration that Gov. Ron DeSantis would not give the authority to local government to implement measures to reduce COVID's spread in the community.
"In Northwest Florida, we ought to be able to make these decisions based on what our conditions are," said Mayor Robinson.
County Commissioner Lumon May has tried several times to get his fellow board members to enact a mask ordinance but has failed to get a second.
Doidge told Inweekly that West Florida Hospital does have the ability to convert beds to COVID patients and still has rooms available to do so. The hospital administration has daily conversations on which units to move to COVID care and identifying staff to care for those COVID patients.
Meanwhile, Gov. DeSantis on Monday said teachers and school staff should not expect to be prioritized for vaccination against COVID-19, even though the Centers for Disease Control and Prevention's Advisory Committee on Immunization Practices lists teachers and school employees as part of roughly 30 million "frontline essential workers" who should be prioritized for vaccinations.
Ryan Dailey of The News Service of Florida reports DeSantis is relying on a yet-to-be-approved single-dose vaccine developed by Johnson & Johnson, expected to be released in the first months of the year, as part of a broader inoculation program for Florida's work force.
"The average person under 65 in our workforce has been in less risk than our senior population to COVID. So we're going where the risk is greatest. We're going where we can have the most impact on saving lives," the governor said Monday.