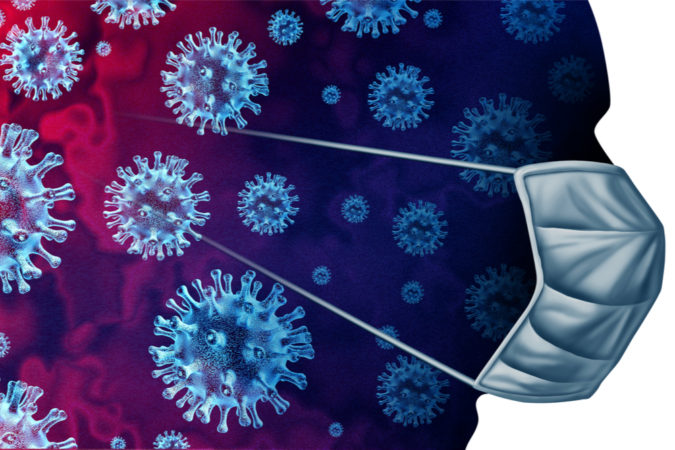 Over the first week of November, the Florida Department of Health reported 604 new COVID-19 cases for Escambia County – 513 local and 91 out-of-state. The last week of October, the county only had 321 local cases – 60% jump from Oct. 25-31 to Nov. 1-7. It took 24 days in October for the new COVID-19 cases in Escambia to top 500.
COVID deaths are also up – seven reported since Oct. 3, an average of one death per day.
Based on the rather lackluster report local FDOH head, Marie Mott, gave to the Escambia County Commission at its Thursday, Nov. 5 agenda review, the county administration and FDOH don't appear to more than a "little" concerned.
"Our percent positivities have been going zigzagging a little bit," said Mott. "This is a little concerning. We were consistently below that 5% Mark for a long time and now we're kind of going up and down."
The average for positivity rate for Nov. 1-7 was 6.87%, up from 3.7% for the month of October.  Despite her department's contact tracing, Mott couldn't for provide any information on  the uptick.
Commissioner Lumon May asked Mott to explain the spike in the November cases.
"That would be speculating for me to try to figure out why, but it is noticeable the case report on the second (Nov. 2 – 97 cases) and on the third (Nov. 3 91 cases) were both higher than what we're typically been seeing over the summer. There has been a lot more congregating in the community, I would say. So, that's a potential thing, but really I would be speculating to try to-"
May cut her off, "How's the contact tracing going? Are y'all still able to implement that program?
"Yes, we're continuing the contact tracing," said Mott. "And this is another thing that I really think getting the word out would be helpful. We try to complete our contract tracing within 48 hours. That's kind of a key window for us. And so we will call people and at least three times during that 48 hour window. And a lot of times we're seeing people who don't answer the phone or don't return the call. And so we get a lost to follow up in some of those cases where nobody will reach back out to us and we can't continue to follow up with them because we're having to move on to new cases. So please again, if you get a call from the state of Florida, answer the phone, if we leave you a voicemail, please call us back. So we can continue that contact tracing."
With President Trump losing re-election, will Gov. Ron DeSantis change his approach to dealing with the coronavirus? His re-election hopes may depend on what he does going forward.
Meanwhile President-elect Joe Biden has announced his coronavirus task force, which will be chaired  by former Surgeon General Vivek Murthy. The other members include former Food and Drug Administration commissioner David Kessler, Yale University's Dr. Marcella Nunez-Smith and Dr. Luciana Borio, a senior fellow for global health at the Council on Foreign Relations.