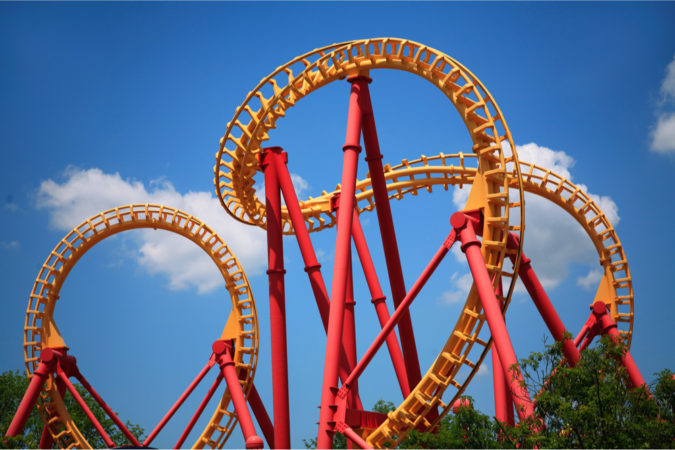 The COVID cases in the Century prison are making it difficult to understand the daily numbers for Sunday, Aug. 9. It would be nice if the county held a press conference with DOH Escambia to explain what is happening, but that won't happen.
Escambia County shows 124 new cases – but 127 new ones among Florida residents, of which 155 in corrections – mathematical impossibilities.
On Saturday, County Administrator Janice Gilley told the commissioners that the prison had 528 inmates waiting on test results.  Since then, FDOH has reported 345 new COVID cases for the Century Correctional facility so maybe we are at the end of that batch of specimen collections.
| | | | |
| --- | --- | --- | --- |
| as of Aug 10 | 8/8/20 | 8/9/20 | Increase |
| Total Cases |       532,806 |       536,961 |     4,155 |
| Fla Residents |       527,036 |       531,217 |     4,181 |
| Deaths |           8,186 |           8,277 |          91 |
| | | | |
| Escambia |           9,508 |           9,632 |        124 |
| Fla Residents |           8,615 |           8,742 |        127 |
| Deaths |              120 |              120 |           – |
| Hospitalizations |              537 |              542 |            5 |
| LTC |              846 |              850 |            4 |
| Corrections |              600 |              755 |        155 |
| Positivity | 18.4% | 17.5% | -0.9% |
| | | | |
| Santa Rosa |           3,939 |           3,963 |          24 |
| Fla Residents |           3,908 |           3,932 |          24 |
| Deaths |                37 |                38 |            1 |
| Hospitalizations |              190 |              190 |           – |
| LTC |              191 |              194 |            3 |
| Corrections |              959 |              964 |            5 |
| Positivity | 14.5% | 16.3% | 1.8% |