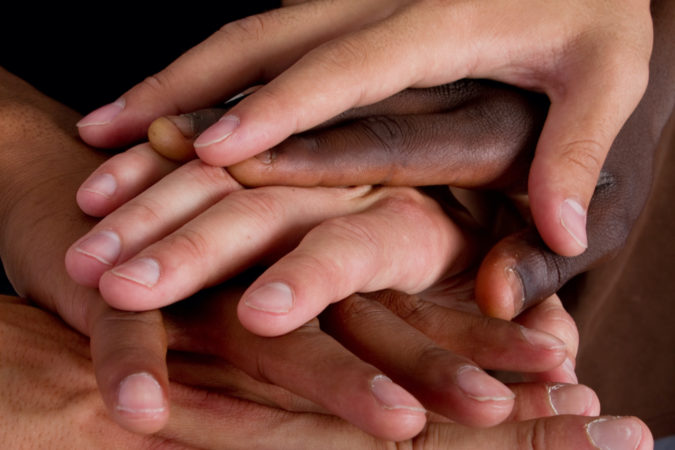 by Jeremy Morrison, Inweekly
About an hour deep into this week's meeting of Pensacola's Citizen Police Advisory Committee, Chairman Joseph Marshall paused to stress the urgency of the group's mission to improve the relationship between law enforcement and the communities they serve.
"We're in a time in the United States, I believe, that we've never, ever been in before," Marshall said, alluding to the national calls to address systemic racism with law enforcement. "This window of opportunity is soon gonna close, and when it closes I don't know how long it's gonna take for it to open back up."
With that in mind, the chairman continued, committee members would best serve their mission with candid discussions about the intersection of race and policing.
"It is different," Marshall said. "I can honestly say my indoctrination came very early, at six years of age, being accused of stealing a bicycle and being thrown on the pavement in the middle of 9th Avenue, being pressed down on the ground in the middle of the road, with the officer with his baton in the back of my head, accusing me because the description was 'a Black guy.' This is reality, and it continued from that point on."
Much of Tuesday's CPAC meeting focused on mental health, an issue the committee has identified as a priority. Discussions pertained to the mental health of police officers as well as the mental health of the people police encounter and interact with in the community.
"It is my number one priority as a chief, is officer wellness," Pensacola Police Chief Tommie Lyter told committee members, explaining that the PPD is now requiring officers to sit down with a mental health counselor at least twice a year.
Lyter described a professional environment in which the police are navigating one trauma after another, and one that is considered extremely mentally stressing.
"Suicide in law enforcement outpaces line-of-duty deaths by more than double," the chief noted. "We're at a crisis point in law enforcement, have been for a long time."
CPAC member Kyle Cole asked the chief how officers were trained to engage citizens who might have mental issues. He offered a personal example, recounting how he had a "mental breakdown" following the death of his mother and how he was subsequently "Baker Acted."
"The officer that came and got me, he could have just talked to me," Cole said. "I had to literally go through the traumatization of being handcuffed, put in the back of a police car."
Lyter said that the police weren't equipped to deal with people experiencing such issues, and that they were trained to take people to where the appropriate services are provided.
"The officer, in his mind, was acting in your best interest," Lyter said.
Earlier in the meeting, Cole had pointed out that police officers suffering from mental issues sometimes get "a slap on the their wrist" when they have a "mental blowout" and are involved in questionable scenarios on the job, while citizens suffering from such issues are not afforded that luxury when dealing with law enforcement.
"If I have a mental breakdown today and go out here tomorrow and slap John because he just didn't look right to me, I'm gonna go to jail for that. I'm gonna be prosecuted for that, my life is gonna go down the drain. I'll have to go through that whole process, no one's gonna be like, 'Hey, he just had a bad day, let's not do anything about it,'" Cole said. "I have to answer for all of my outbreaks, but a police officer doesn't."
CPAC member Jonathan Green suggested that the group consider making a recommendation that the city reappropriate some of the funding currently going to the police department — around $4 million — and use it for addressing mental health issues in the community, as well as for officers.
"It falls on the community to have the resources for kids and adults and all human beings to be able to thrive in our community," Green said.
Chief Lyter cautioned the committee from digging into the PPD's budget, suggesting that the group "might lose some momentum on that initiative" when it was forwarded to the mayor and the Pensacola City Council.
"Let the mayor and the city council find the money, it doesn't have to be from our budget," Lyter said.
Committee member Autumn Blackledge agreed.
"They will find the money and the resources if it's important enough for our community," she said.
Respect, Trust and Social Media
Also during this week's CPAC meeting, Mayor Grover Robinson warned committee members to think carefully about what they post on social media regarding issues pertaining to their overall mission of police-community relations.
"There is an expectation of trust and respect that we expect you to work with," Robinson said.
The mayor clarified that "the city's not asking you, necessarily, to change who you are" and that "no one's saying that you can't have ideas, thoughts and processes," but also said that the subject matter on the committee's plate — "y'all are dealing with some incredibly delicate issues" — demands "trust and respect."
"I think the hard work you're doing is going to make us better, but we cannot do that without trust and respect," he said. "I simply ask for you to think about what you do online on social media and how that impacts that trust and relationship."
CPAC member Drew Buchanan told the committee that the mayor was referring to a post he made on Facebook, reposting a statement from a family member of Civil Rights leader Dr. Martin Luther King, Jr.
"It was from Dr. King's daughter, she has a bit of credibility," Buchanan said.
Buchanan continued, saying that the Fraternal Order of Police had made a complaint to the mayor regarding the Facebook post, and that he considered that off base.
"We are not to be intimidated, we are completely independent of the mayor's office and the city," Buchanan said, adding that he expected an explanation regarding the complaint. "This whole little charade seemed like a form of intimidation that I don't really care for."
"No one's looking to intimidate anybody," Mayor Robinson assured.